Macmillan Information Centre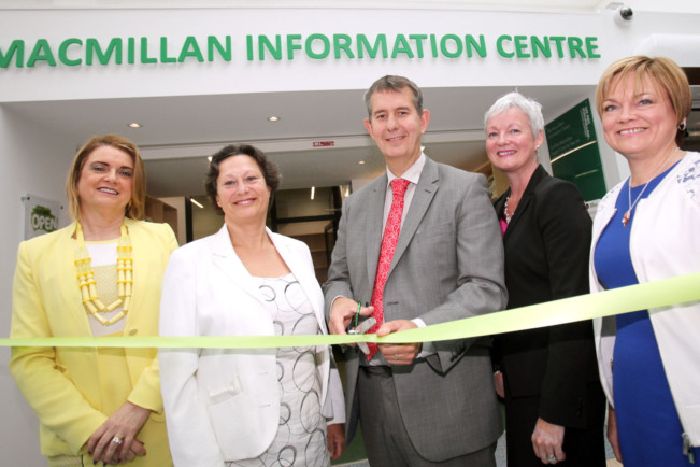 The Macmillan Information Service provides anyone affected by cancer with access to free and confidential services as well as access to high quality information and support in a comfortable environment.
Visitors are given a warm welcome and offered a listening ear by experienced Macmillan Cancer Support Professionals and an award winning team of trained and dedicated Volunteers. The volunteer-led Cancer Information Service continues to develop in Craigavon Area Hospital with almost 6000 patients, carers and staff using the service to date. The Service is managed by the Health and Wellbeing Coordinator and supported by the Macmillan Health and Wellbeing Support Worker.
There are 12 trained volunteers currently volunteering with the Macmillan Information & Support Service in the SHSCT.
Open Monday to Friday 10am to 4pm (excluding bank/public holidays).
Telephone: 028 3756 1001 (answerphone available)
Email: macmillaninfo&support@southerntrust.hscni.net or carolinel.davies@southerntrust.hscni.net or sharon.clarke@southerntrust.hscni.net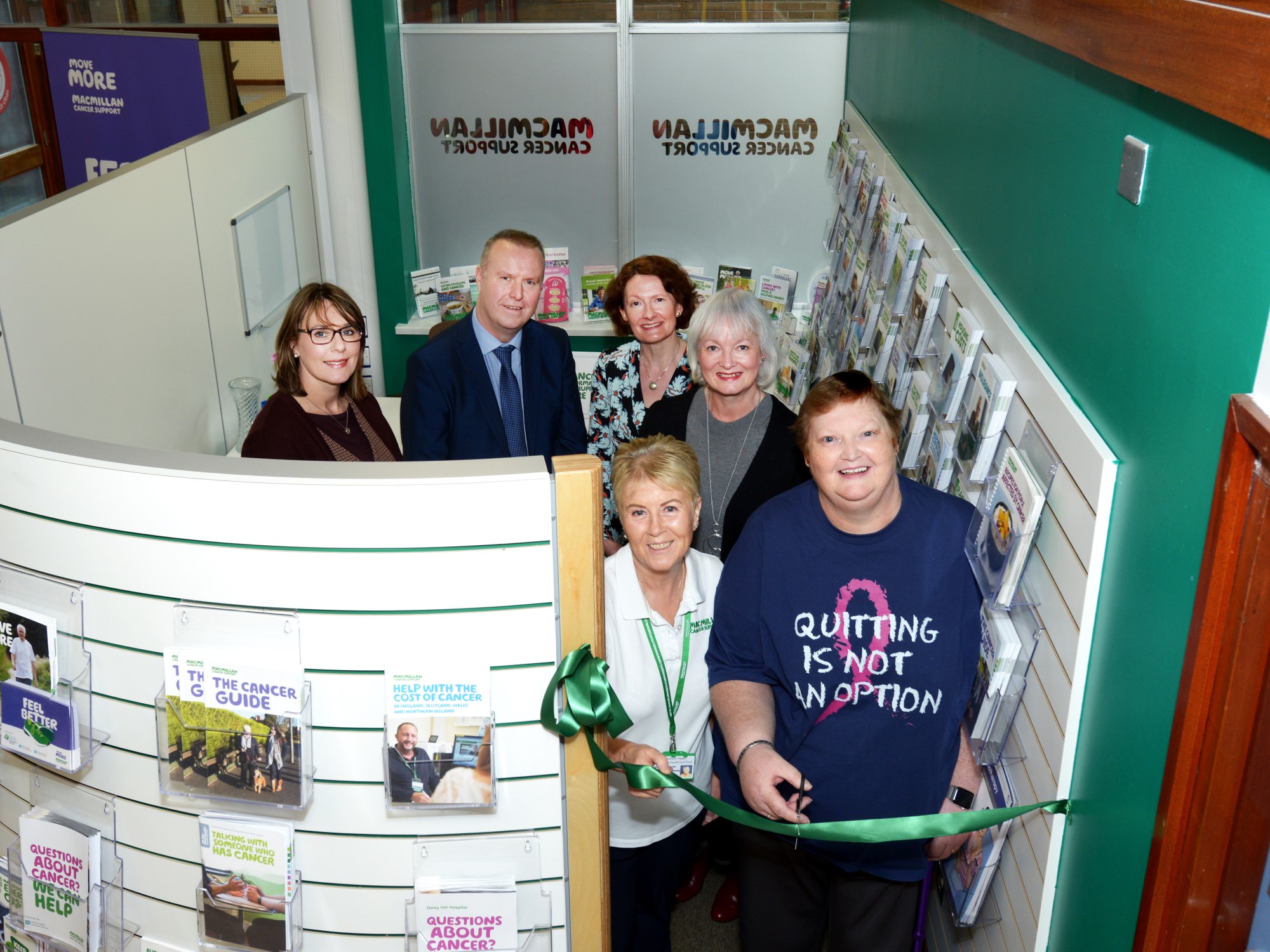 The Macmillan Information Hub in Daisy Hill Hospital was officially launched in 2019, this service is linked to the Craigavon Information Service and whilst the Hub is available 24/7 to browse the information, face to face appointments can be arranged by contacting the service on:
Telephone: 028 3756 1001 (answerphone available)
Email: Macmillaninfo&support@southerntrust.hscni.net or Sharon.clarke@southerntrust.hscni.net or Carolinel.davies@southerntrust.hscni.net