Conditions and Ailments Linked To Falling
You could be at risk from falling if you have any of the medical conditions or ailments below. Some medical conditions associated with getting older can increase your risk of falling. While it may not be possible to change some of these conditions, learning how they put you at risk can be a first step towards understanding the risks you may face.
This is not a definitive list: other conditions and ailments which do not appear here could also be linked to having a fall.
Arthritis
The loss of flexibility in the joints due to arthritis makes it difficult to maintain a safe gait, to avoid potentially dangerous obstacles, and maintain good balance.
Arthritis Care is the UKs largest charity working to support people with arthritis.
Blood pressure
Low blood pressure (also known as Postural Hypotension), is usually felt when you change from a lying or sitting position to a standing position, is a common cause of falls due to dizziness and/or fainting.
Further information on the causes and treatment of low blood pressure is available from the NHS Choices website
Get Your Blood Pressure Checked (Brownlow, Lurgan, Craigavon)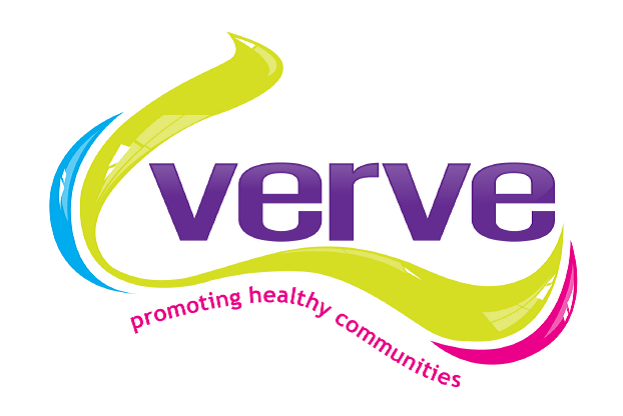 Make Lifestyle Changes
Health trainers based in the Brownlow, Lurgan and Portadown Neighbourhood Renewal area are now offering free blood pressure checks and body composition analysis on a group basis or on a1-1 basis. The trainers can also offer support, encouragement and motivate individuals to make lifestyle changes they can sustain. They can focus on eating heathily, becoming physically active, stress, help with long term conditions, quitting smoking and drinking less.
To learn more about the health trainers and their role or make contact for any of their services view the leaflet HERE and HERE the referral form HERE.
Chronic obstructive pulmonary disease
COPD causes shortness of breath (chronic bronchitis and/or emphysema) and can make you feel weak, dizzy or faint, even when you do simple tasks.
The Service provides home treatment by a specialist nurse and/or physiotherapist for complex/high risk COPD patients. It aims to facilitate early hospital discharge or prevent unnecessary admission to hospital. Staff provide of pulmonary rehabilitation, medication advice, assessments, support and education. Patients are enabled to self manage their condition with the support of healthcare staff.
Referral criteria: The patient must have a diagnosis of COPD
Service by locality: 
Armagh and Dungannon
Mullinure Health and Wellbeing Centre
Loughgall Road
Armagh BT61 7NQ
Tel: 028 3752 2381
Craigavon & Banbridge
Carn Community Health
1 Carn Drive.
Portadown BT63 5RH
Tel: 028 38 398282
Newry & Mourne
Archways
Millvale Road
Bessbrook BT35 7EH
Tel: 028 30 838283
Continence Problems
Poor bladder or bowel control can lead to rushing when individuals have difficulty reaching the toilet in time. Interrupted sleep, rising from bed in the dark or too suddenly can also be a falls risk.
AgeUK provide information on the different types of continence problems in the Bladder and Bowel and can advise you on where to get help if you experience any of these problems. A free information guide 'Managing incontinence' can be ordered free via the Age UK advice line on Tel: 0800 169 6565
If you have problems with incontinence and are thinking of buying products for the first time, speak with your GP, DISTRICT NURSE if you haven't already done so. They can identify the cause, discuss treatment options and, if products are available to help manage your problem, they can tell you what they can provide.
Local Continence Service
The Continence Nurse Specialist aims to improve the awareness of, access to and provision of high quality practices in the assessment, treatment and management of bladder and bowel dysfunction. This service is provided to non-housebound adults (the service is provided by District Nursing, with specialist input provided for all assessments, to housebound adults).
Accessing the service: The service is accessed through an open referral system – GP, self referral, referral from other carers or family members, healthcare professionals from acute primary and community settings.
Local Contacts: 
Armagh and Dungannon
Ward 4
St Luke's Hospital
Armagh BT61 5NQ
Tel: 028 3741 2439
Craigavon and Banbridge
Lurgan Health & Social Services,
100 Sloan Street,
Lurgan,
BT66 8NT
Newry and Mourne
Meadowview
Daisy Hill Hospital
Newry BT35 8DR
Tel: 028 3026 7335
Referral Forms
For the latest news, advice, information and products available from AgeUK CLICK HERE.
Dehydration
Hydration is important for optimum health. A low consumption of water and other fluids can impair concentration and lead to an increase risk of falls. Dehydration can lead to a deterioration in mental state and blood pressure thus increasing the risk of dizziness and fainting.
To learn more view the HYDRATION section of the directory.
Dementia
Dementia can increase the risk of falling for many reasons.
To learn more view the DEMENTIA SECTION of the directory.
Dental problems
Problems with our dental health can affect our ability to eat or drink. Maintaining good dental health is an important part of maintaining your general health and wellbeing.
Diabetes
Diabetes can cause a loss of feeling in the feet (diabetic 'neuropathy'), which compromises your balance and sense of where obstacles and uneven footing may be a hazard.
To learn more about the Diabetes service provided by the Southern Trust CLICK HERE.
Eyes and vision problems
It is important to have an eye examination at least every two years if you're between the ages of 18 and 69. If you are 70 or over, you should have an eye test every year.
An eye test doesn't just check to see whether you need glasses – it is also a vital check on the general health of your eyes.
A decrease in vision, whether caused by glaucoma, age related macular degeneration (AMD) and cataracts, or just aging eyes, makes it much more difficult to judge distance and avoid obstacles that could trip you up. This is particularly concerning when moving around during the night or in darkness.
The use of bi-focals or vari-focals can distort what we see when looking down at the feet through the bottom of the glasses' lens, making it easy to lose balance and fall.
For information about eye care and eye conditions and diseases CLICK HERE. If you have extremely low vision or are blind you can get a lot of support from the Royal National Institute for the Blind (RNIB) or the Thomas Pocklington Trust.
The college of Optometrists' website Look after your eyes is also a useful resource. This site offers a postcode search to help you find local optometrists in your area.
For details of Ophthalmic Practices in the Southern Trust and Northern Ireland CLICK HERE. 
Foot problems
If you have painful feet you may wear loose-fitting shoes because of your foot problems, which can make you can lose your balance and fall. Painful feet may also limit the amount of physical activity you undertake which has a knock-on effect on your strength and balance and likewise your risk of having a fall.
Preventing pain in your feet will enable you to remain more mobile and more comfortable on your feet.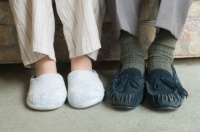 Footwear – The wrong footwear can be a major cause of foot instability and can lead to tripping or slipping hazards, or if ill-fitting can slip or cause pain.
For improved stability speak with your doctor about the Trust's PODIATRY SERVICE which can assess and evaluate gait anomalies which may contribute to potential falls and a treatment plan can be provided. Exercises or specialist orthotic insoles, disease specific orthoses (such as for sufferers of diabetes or rheumatoid arthritis) may be appropriate.
The Society of Chiropodists & Podiatrists provides additional information on keeping your feet healthy and choosing good footwear.
A booklet 'Vision Afoot: Visual impairment and foot health' produced by the Southern Trust's Sensory Impairment Team is available HERE. The booklet aims to:
To raise awareness of the common causes of visual impairment.
To raise awareness of how visual impairment can impact on people.
To educate the general public and in particular people with visual impairments and their carers on foot care and foot health.
To assist people in understanding how to prevent problems from occurring with their feet and to provide good basic foot health guidelines.
The booklet 'Best Foot Forward' is available from AgeUK and explains how to look after your feet and reduce your risk of falling.
Wider fitting footwear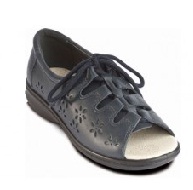 Many older people have wide feet and find it difficult to find comfortable shoes that fit well. A list of online and high street retailers who specialise in wider fit footwear has been compiled by the Trust. To view this list click here  The Trust does not endorse individual brands or manufacturers but you may find this a useful source of wider fitting footwear.
To learn more about the Podiatry service provided by the Southern Trust CLICK HERE.
Heart disease or failure (CHF)
Heart conditions can cause dizziness, balance problems, muscle weakness and fatigue, even with only slight exertion. Heart disease is also frequently associated with respiratory difficulties, which can result in many of the same falls-related conditions.
To learn more about the Heart failure service provided by the Southern Trust CLICK HERE.
Mental confusion and memory loss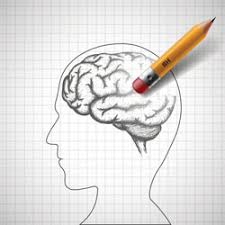 Mental confusion can increase the chance of a fall since it may be more difficult to determine whether an activity is putting you at greater risk, or it may take longer to respond to a situation where a fall might otherwise be averted.
To learn more about the Mental Health services provided by the Southern Trust CLICK HERE.
To learn more about the Memory services (dementia) provided by the Southern Trust CLICK HERE.
Further information on dementia is available from Dementia Services Development Centre (NI).
A range of guides and books on dementia can be bought from HERE. The Alzheimer's Society is the national charity on this issue, to learn more about their work CLICK HERE.
Osteoporosis
Osteoporosis, falls and fractures are very closely linked. Factors, such as female gender, family history of osteoporosis, use of medicines that increase bone loss, small body size, and an inactive lifestyle, are associated with increased risk of developing osteoporosis.
The National Osteoporosis Society is the UK's leading charity on this topic, for further information click here or look at the bone health section of the directory.
Parkinson's Disease
Tremors, stiff aching muscles, and slow limited movement (especially when the person tries to move from a resting position) are all falls risks associated with Parkinson's. Individuals with Parkinson's Disease are likely to take small steps and shuffle with their feet close together, bend forward slightly at the waist (stooped posture), and have trouble turning around. Balance and posture problems may result in frequent falls, especially as the disease progresses.
Parkinsons UK is the UK's leading charity on this issue, to learn more about their work CLICK HERE.
Reduced Sensory Awareness
If you have poor sensory awareness you are more at risk of falling as your eyes are less able to perceive the environment and the hazards around you. An inability to hear or even having an ear infection can reduce our ability to balance our bodies which can lead to falls. A loss of physical sensation can reduce our ability to perceive changes in our environment.
To learn more about the Sensory Disability service provided by the Southern Trust CLICK HERE.
Stroke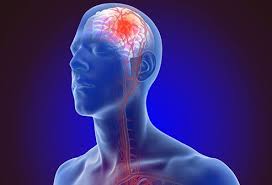 Strokes often result in muscle weakness, and/or sensory imbalances on one side of the body. This can compromise an individual's ability to move about safely.
To learn more about the Stroke service provided by the Southern Trust CLICK HERE.
To learn more about recognising the early signs of a stroke (known as the FAST Campaign) CLICK HERE.
A handy booklet 'Keeping Steady' gives an all round view of falls prevention advice.
This one page factsheet covers the top tips for staying steady.
Now read about BONE HEALTH AND OSTEOPOROSIS.