If You Have Had A Fall
What should I do if I fall?
Report your fall

You should report any fall you have had to your doctor or any other health professional. Do not keep the fall incident to yourself, tell someone, even if you are not badly injured. The sooner the cause of the fall can be determined; the sooner measures can be put in place to reduce your risk of a second fall which could be more serious.
A visit to your doctor means that he/she can refer you to a number of other health professionals and services designed to help identify why the fall has occurred and how further falls can be prevented. Your doctor can also look at your medications to see if they may be the cause of you falling.
Tips for Talking to Your GP About Falls
This leaflet provides practical tips on talking to you GP if you have had a fall or are concerned about falling.
Ups and Downs of Falling booklet
The Trust's Ups and Downs of Falling booklet has been updated and given a fresh new look. This booklet provides information and advice on how to prevent accidental falls and explains which health professionals can help you reduce your risk of falling. The booklet also provides step by step instructions on what to do if you have fallen: Up and About Plan or The Rest and Wait Plan. (see below)
Copies are available from the Promoting Wellbeing Team, email: nina.daly@southerntrust.hscni.net or telephone 028 3831 1524.
Know what to do if you have fallen
Fear of falling is very common among older people, many of whom may live on their own.
It is important to know what you should do if you have a fall.
Don't panic – try to stay calm.
Assess the situation – if you are hurt or unable to get up follow the rest and wait plan.
If you are unhurt and know you are able to get up, follow the up and about plan.
Rest and Wait Plan
Try to summon help:
Use a pendant alarm or phone if you have one
Bang on the wall
Call out for help
Crawl towards your phone
Move to a soft surface such as a carpet.
Keep warm 
Try to reach for something to cover yourself
Try to move out of draughts.
Keep moving
Do not lie in one position for too long, as you may get cold or could develop a pressure sore
Roll from side to side and move your arms and legs if possible.
If you need to empty your bladder while on the floor, use a newspaper or item of clothing to soak up the wet, and move away from the wet area.
If you have had a fall you should rise using the up and about plan.
Up and About Plan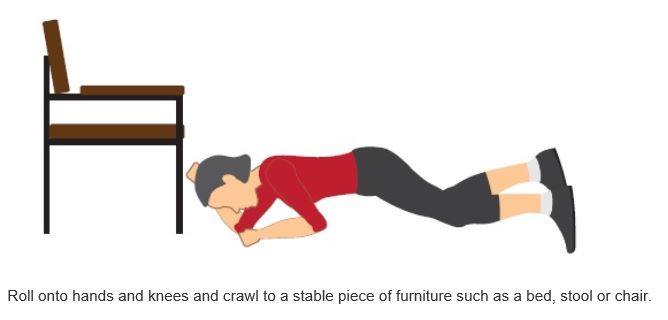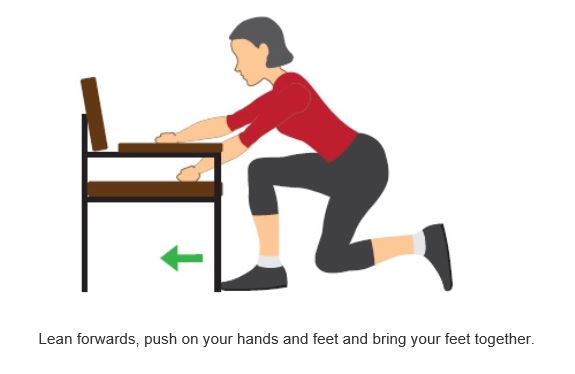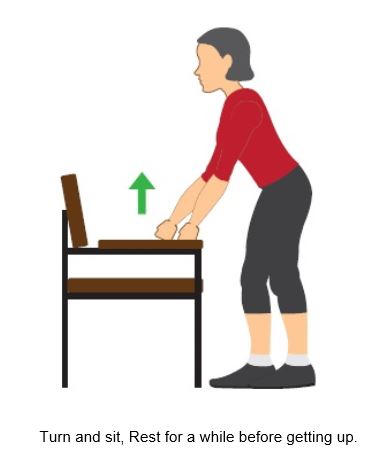 Don't ignore a fall. Tell someone about it.
There are staff and local SERVICES available to help you.
Seek help and treatment, report the fall
If you are concerned about your injuries after a fall call 999 for an ambulance.
Full details of the Trust's services that can help you immediately after a fall can be found here this includes:
Accident and Emergency Services,
Minor Injury Units;
GP Out of Hours Service.
The service that you use will depend on the level of your injuries. If your injuries are less severe you may wish to attend a Minor Injury Unit – because of the nature of falls it is probably best that someone drive you there and keep you company.
An explanation of the GP Out of Hours service can be found HERE.
Choose Well
For a quick guide on selecting the most appropriate service for your health care needs click HERE.
This will explain when you should choose self-care, your local pharmacy, your GP, Out-of-hours, Minor Injuries or Accident and Emergency services.
Now read about TRUST SERVICES for people who have fallen or who are worried about falling.