Trust staff and services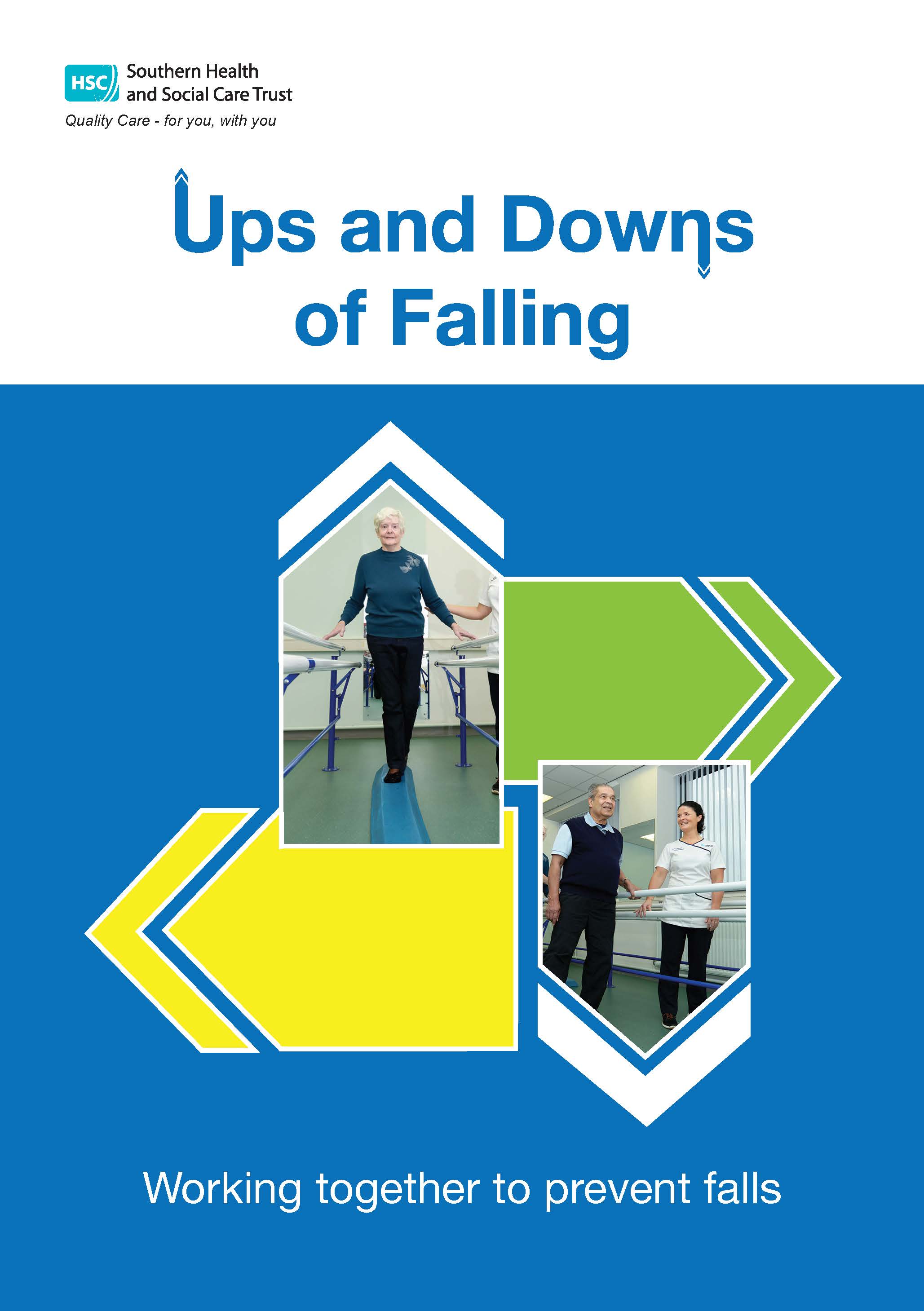 Our UPS AND DOWNS OF FALLING booklet provides information and advice on how to prevent accidental falls. It explains which health professionals can help you reduce your risk of falling and what other services there are to help you. It also gives advice on what to do if you have a fall and you can't get up REST and WAIT PLAN and what to do if you can the UP and ABOUT PLAN.
Understanding the role of these health professionals and how you can access their help is an important first step, so do speak to your family doctor or other health professional about your fall.
Tips for Talking to Your GP About Falls 
This new LEAFLET provides practical tips on talking to you GP if you have had a fall or are concerned about falling
Need Information? Use the Access and Information Service for Older People
Older people, their carers, and health professionals can use this service for help and information on what services they can access via the Trust and in the community. Tel: 028 3756 4300.
Trust Services
An A to Z list of services provided by the Southern Trust is available from here
Falls Prevention Clinics (Southern Trust)
Falls prevention clinics are run in Armagh, Dungannon, Lurgan and Newry to help people aged 65 and over who have fallen or who have a fear of falling. Following an initial assessment to learn more about your falls experiences you will be given additional help to reduce your risk of a fall.
If you wish to attend the Falls Clinic for an assessment, please ring the Falls Team Coordinator on Tel: 028 3756 4909 for a telephone consultation and your suitability for the clinic will be discussed. To learn more see the falls clinic leaflet
Fracture Liaison Service (Southern Trust)
The service aims to reduce risk of further fractures in patients presenting with a 'new incident osteoporosis fragility fracture', ie women and men over 50 years of age with a low trauma fracture of a site associated with osteoporosis. To learn more about this service click here
Regional Emergency Social Work Service (RESWS)
The new regional out of hours social work service provide an emergency social work response across Northern Ireland on an out of hour's basis:
5pm to 9am weekdays
24 hours at weekends and bank holidays.
This service covers all of Northern Ireland and will replace all existing local arrangements that operated in Trusts prior to 29 May 2013.
For further information click here
Promoting Wellbeing Team
The Promoting Wellbeing team works to improve health and wellbeing for everyone and to reduce health inequalities and disadvantage where this exists.
For further information on the work that we do or to contact us, click on the healthy living section of this website or view our Information Sheet here
Health and Social Care Providers in Northern Ireland
You can also find Health & Social Care providers such as GPs, hospitals, dentists, pharmacists, opticians, and services including Accident and Emergency Departments from the Health and Social Care WEBSITE.
Information provided on this website includes address, contact details and scalable location map.
Now read about OTHER INFORMATION AND SERVICES that can help you.