Active Pregnancy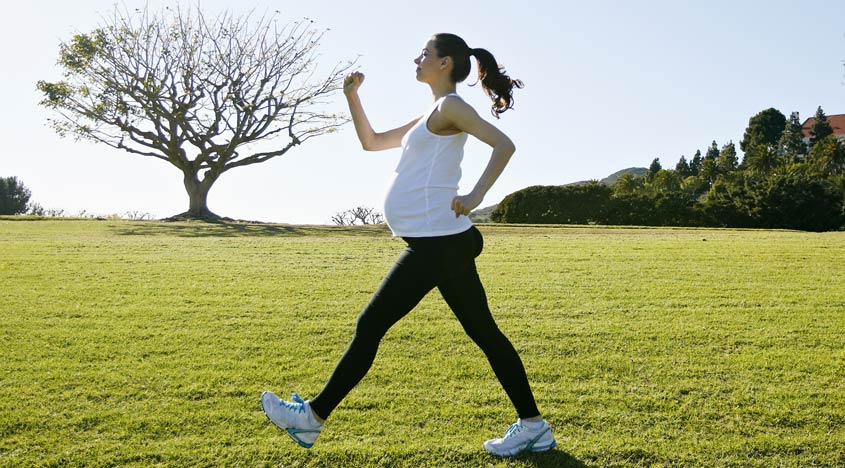 The Active Pregnancy programme aims to inform women of the health benefits of maintaining physical activity during and after pregnancy. We also signpost to suitable activities which are available in their local areas through SureStart programmes and local leisure centres.
If you have not participated in physical activity prior to the pregnancy, start gradually, with small steps which can be incorporated into daily life. Every activity counts and it all adds up! Start with 5- 10 minutes of walking per day, just by being more active and sitting less can make a big difference.
Please consult your midwife or GP for advice on starting or maintaining physical activity levels during pregnancy.
How much physical activity should I do during pregnancy?
More information on physical activity & pregnancy
What to consider for an active pregnancy
Keeping active will help your body adapt to the changes that are occurring during pregnancy and help you prepare for the birth.
Whilst keeping active and exercising during pregnancy is safe for most women you may wish to consult your doctor or midwife is you have any concerns particularly if you are not currently active. If you are not currently active remember to start slowly and gradually build up to your recommended 150 minutes per week.
Physical Activity & Exercise Tips
When you're pregnant:
Always warm up before exercising, and cool down afterwards
Try to keep active on a daily basis and reduce time spent sedentary (sitting still or lying down) for extended periods.
Avoid any strenuous exercise in hot weather
Drink plenty of water and other fluids
Don't lie flat on your back, particularly after 16 weeks, because the weight of your bump presses on the main blood vessel bringing blood back to your heart and this can make you feel faint
If you go to exercise classes, make sure your instructor is properly qualified, and knows that you're pregnant as well as how many weeks pregnant you are. Suitable activities in your local area
Exercises that have a risk of falling, such as horse riding, gymnastics and cycling etc. should only be done with caution. Falls may risk damage to the baby
Listen to your body, don't push yourself to much and stop immediately if you feel uncomfortable