Continuity of Midwifery Carer (CoMC)

What is Continuity of Midwifery Carer (CoMC)?
We are rolling out a new way of working that will enable the same midwives to care for mums-to-be before, during and after their baby's birth.
The CoMC initiative will see a small team of midwives following pregnant women through every step of their journey, building strong relationships with them and their families and providing seamless support from booking through to labour and postnatal care. This means women will always have a midwife who they know and trust, rather than seeing a different face every appointment.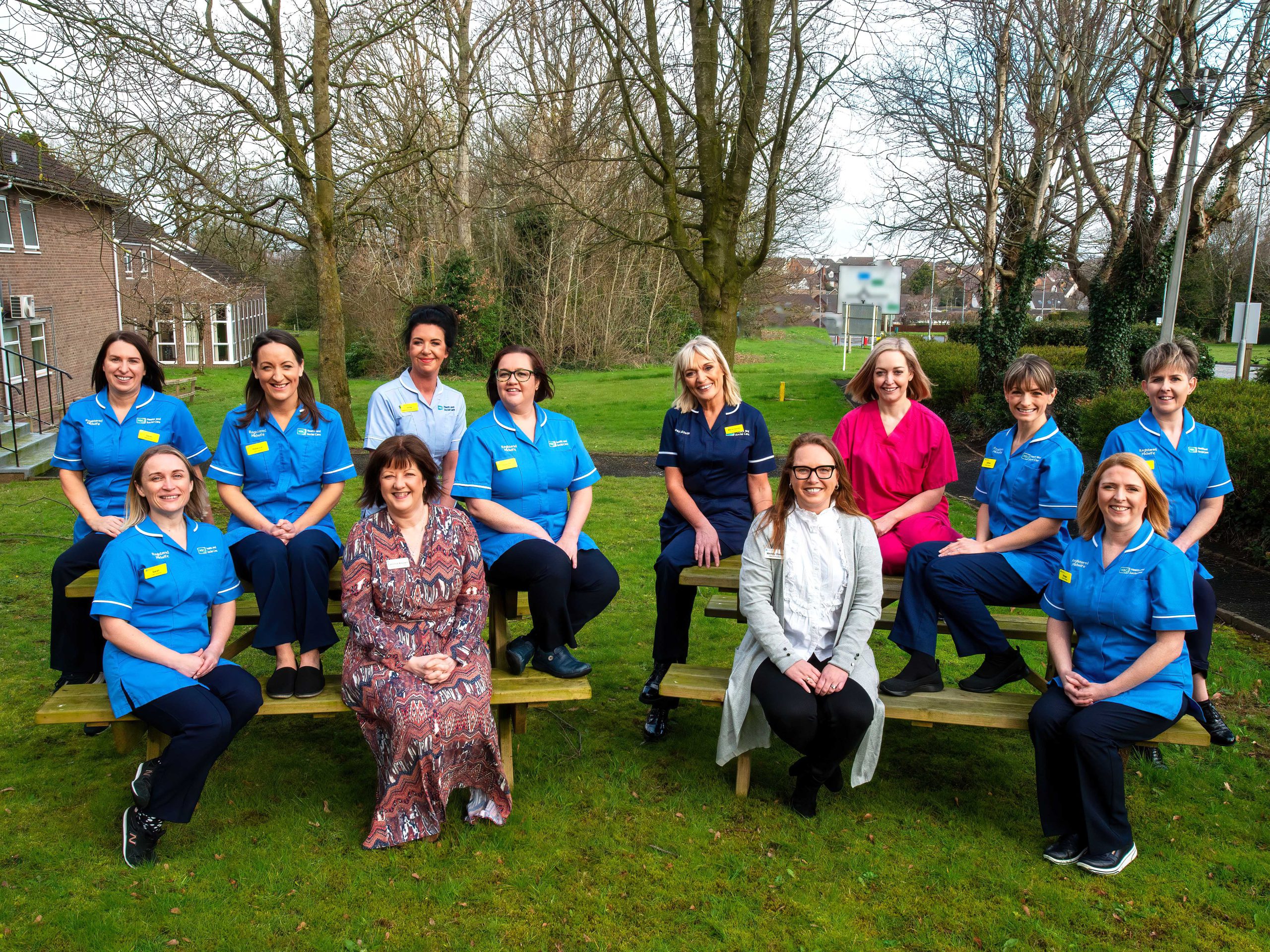 Women may also need to see a range of other specialists including doctors, mental health professionals, allied health professionals or specialist midwives and nurses depending on their particular needs. All of this will be delivered within the new CoMC model and will require collaboration with the interdisciplinary and multiagency teams.
First to benefit from the new scheme will be Craigavon hospital area mums-to-be registered with GP surgeries in the Portadown, Lurgan and Craigavon areas. The new model will then be gradually rolled out across the Southern trust area, to benefit all local mums-to-be.
Continuity of Midwifery Carer is an exciting new way of working that will provide integrated, appropriate and seamless care for all women across the continuum of pregnancy, birth and early parenting period. The introduction of this innovative new model starts with the planned launch of the first team on Monday 3rd April 2023. When fully implemented this will become the standard model of maternity care in Northern Ireland.
Why?
The implementation of CoMC is as a result of policy announcements by the Department of Health and the Nursing and Midwifery Council's (NMC) publication of Future Nurse Future Midwife Education and Proficiency Standards recommending that maternity services in Northern Ireland should implement the Continuity of Midwifery Carer (CoMC) model; acknowledging that this will require significant transformational change.
Evidence from a number of studies tells us that providing your care this way is better for you and your baby:
7x more likely to be attended at birth by a known midwife
16% less likely to lose their baby
19% less likely to lose their baby before 24 weeks
15% less likely to have regional analgesia
24% less likely to experience pre-term birth
16% less likely to have an episiotomy
(Source: Sandal et al 2016. Cochrane review of 15 trials involving 17,674 women)
Meet the team
---
Contacts
Maria Garvey, Lead Midwife
comc@southerntrust.hscni.net
---