Southern Trust Falls Clinics
Falls prevention clinics are run in Armagh, Dungannon, Lurgan and Newry to help people aged 65 who have fallen or who have a fear of falling.
To make a self-referral or to refer a patient or client to the falls clinic use THIS FORM.
To learn more about the Falls Clinic read the FALLS CLINIC LEAFLET below.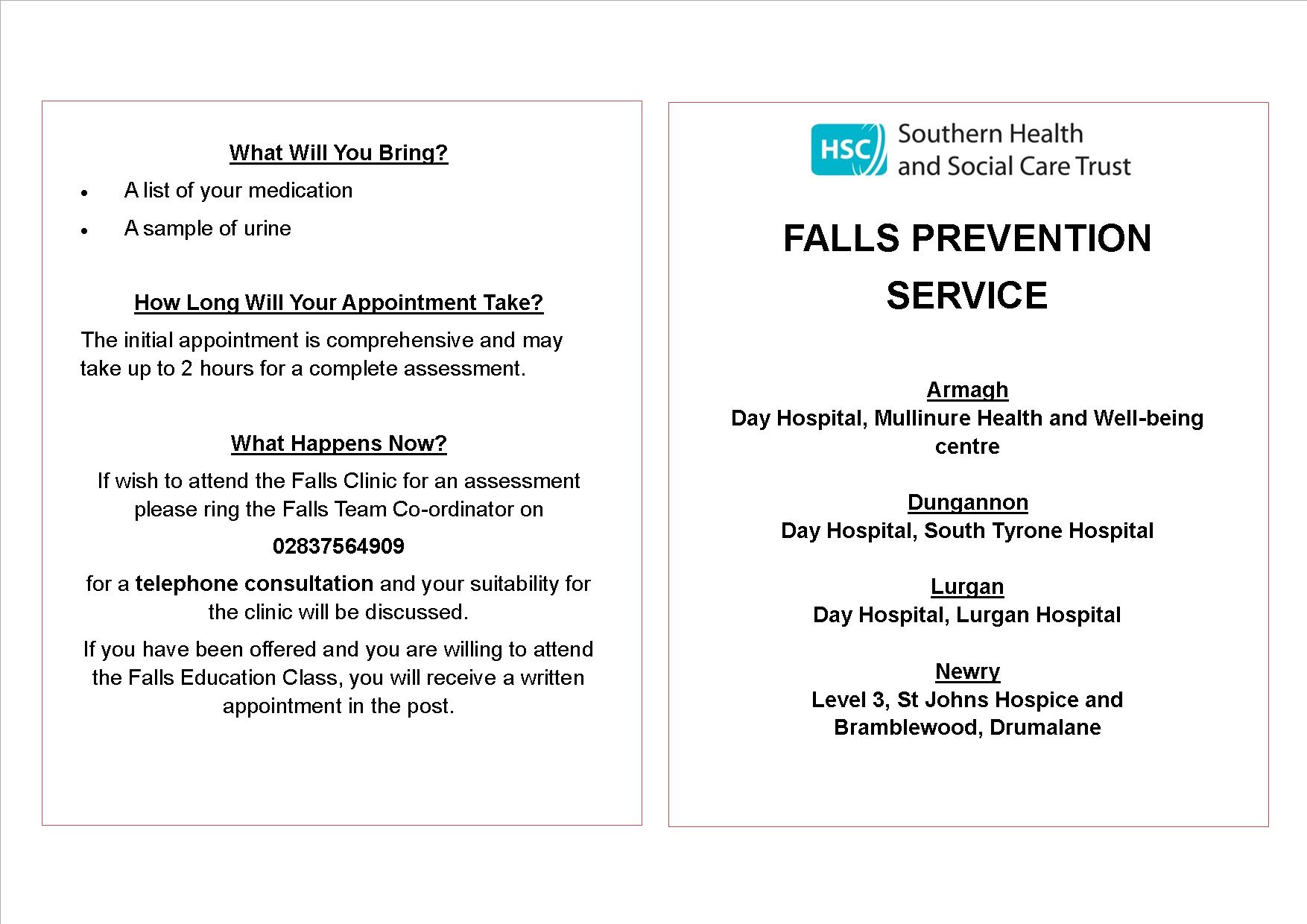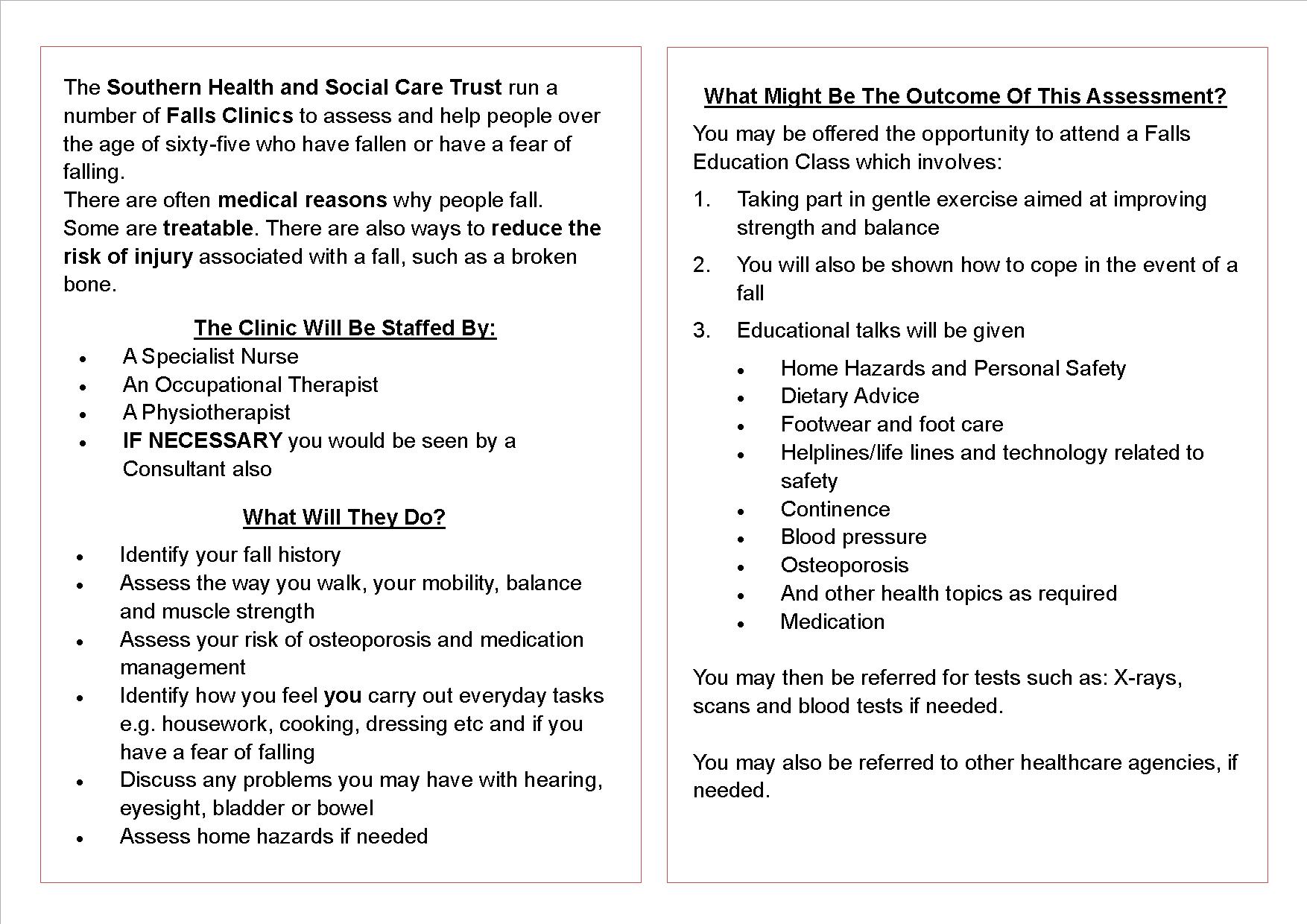 Community Strength and Balance
The Falls Prevention Physiotherapists have trained many Strength and Balance facilitators across the Southern Trust.  Here we can see some of them completing their training.
Community Strength and Balance classes are in non-clinical settings across the Southern Trust Area.
The following leisure centres host classes:
·        Newry Leisure Centre
·        Dungannon Leisure Centre
·        Orchard Leisure Centre, Armagh
·        Cascades Leisure Centre, Portadown
·        Banbridge Leisure Centre
Contact Joanne McElmeel, Southern Trust Community Falls Co-Ordinator to find book a place on programme..
T: 02837564909
E: Falls.Coordinator@southerntrust.hscni.net
Community Strength and Balance Classes can also be found across a number of community venues in the Southern Trust Area.
·        Rural Health Partnership, South Armagh
·        Salvation Army, Lurgan
·        ABC Community Network, Portadown
·        Kilkeel Development Association, Nautilus Centre, Kilkeel
·        U3A, Newry
To learn more CLICK HERE (community strength and balance leaflet)
Contact Lisa McAliskey, Community Health Improvement Officer to find out more or to register for a class.
T: 028 3756 3952