Physical Activity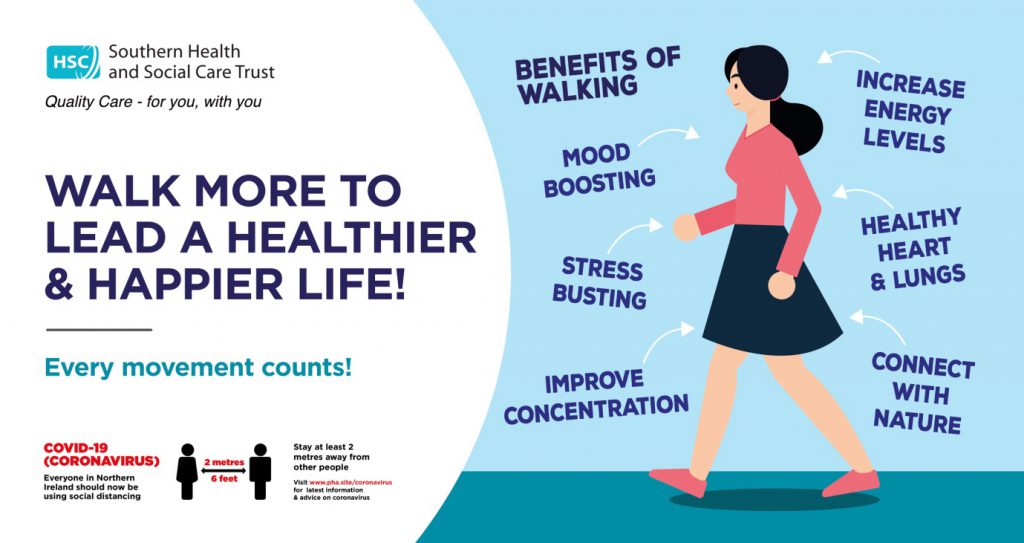 Physical activity is all about moving from one place to another. Being physically active is much easier than you think, it includes going for walks, housework, gardening, as well as sport and exercise. You don't need to run a marathon to gain the benefits of physical activity, just move more and sit less during the day!
For many people starting to participate in physical activity can be daunting. It's important to realise that it's not about dressing in lycra, and going to the gym (if that's not your thing). You can be physically active anywhere. There are many ways to increase physical activity and one of the easiest ways is to walk!
Physical activity is good for us, not only to help us physically, but also for our mental health. It doesn't matter what your age or fitness level. Move More, Sit less!
Remember: Doing something is better than nothing!
For more information contact physical.activity@southerntrust.hscni.net 
---