We Are Now Smoke Free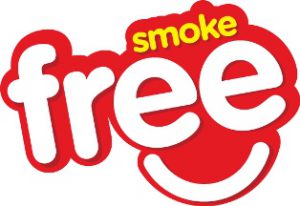 Since 2016, all Health and Social Care Trust sites in Northern Ireland have gone smoke free.  This means that smoking and vaping on Trust facilities (including outdoor areas) are no longer permitted.
We would ask everyone accessing our sites, including patients, staff and visitors, to comply with this policy.
The introduction of the smoke free policy is in keeping with the Trust ethos as a health promoting organisation. This will ensure a healthier, cleaner and pleasant environment for all and promote better health outcomes for our patients and service users.