Maternity Bereavement Support Service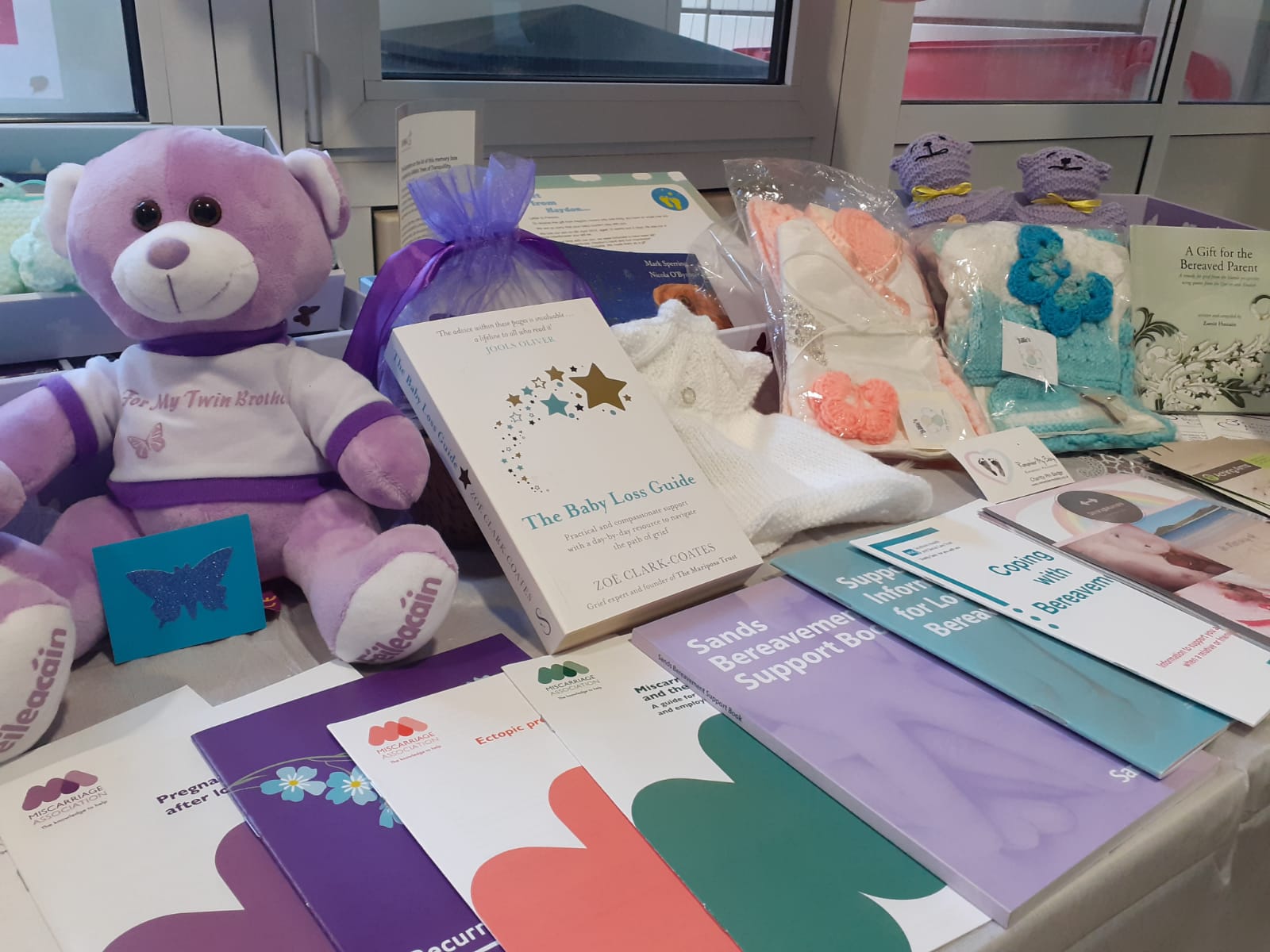 Since February 2019, Southern Trust has employed two Bereavement Support Specialist Midwives. Shivaun & Oonagh job-share in this role across both hospital sites. The role of a midwife is special in so many ways – supporting women and their families through the journey of pregnancy from their booking appointment right throughout, sharing such a life changing moment as bringing new life into the world and onwards on their journey as new parents. Sadly, there is also a side to the midwives role that many may not realise, which is helping and supporting parents through the heartache and tragedy of baby loss.
As Bereavement Support Midwives, we help to ensure parents get the best individualised care as every parent is unique and has different needs. This can vary from women who have had a miscarriage (from 12 weeks) to those who have either had a stillborn baby or a neonatal death ( where the baby has been born with life but then dies).
The parents require physical, psychological and emotional support following the death of their baby. To ensure best care, bereavement midwives work alongside a wider team of healthcare professionals helping parents with many difficult decisions, from the moment their baby has died to the funeral arrangements and follow up care. We co-ordinate the provision of resources to help families to make precious memories of their baby such as taking footprints and photographs, if wished. Memory-making can be a very difficult moment for families but staff will guide and support parents through this. We liaise with many other agencies within the hospital setting and outside agencies too.
We also assist with the provision of staff training in regards the use of essential documentation, effective communication, supporting informed choice and offering the appropriate advice to help support families on this difficult journey.
Listening Rooms
In recent years, Southern Trust has recently opened a "Listening Rooms" facility at Skeagh Cottage in Dromore. The rooms offer a private, non-clinical and comforting space for families that have suffered baby loss to talk through their feelings to help them on their grief journey and discuss coping strategies. In the months after, Skeagh Cottage provides space for families to meet with health professionals to discuss how their baby died, provide feedback on their experience and also talk through future pregnancy
How to contact the Bereavement Support Midwife
Southern Trust Bereavement Support Midwives work closely with many local voluntary agencies to help support families. Please see links below and if there are any further questions or queries, we can be contacted on office number 028 37562150 (CAH) or 02837563136 (DHH) or via email on bereavement.midwives@southerntrust.hscni.net
Perinatal Mortality Governance Midwife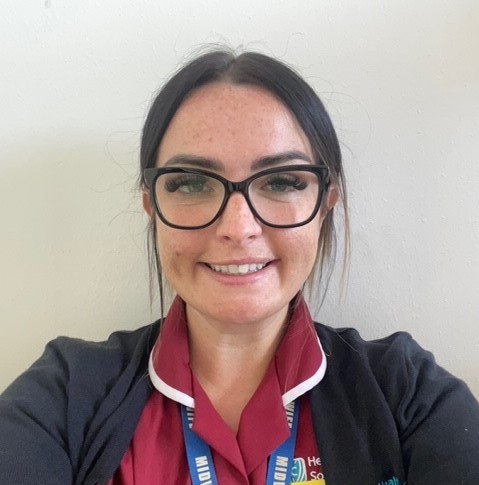 Rachel Bailie has been appointed our Perinatal Mortality Governance Midwife. Her role is to review the care that has been provided when a baby sadly dies.
If you have suffered a pregnancy loss from 22+0 weeks, she will act as your key contact to help answer any questions that you may have about the care you have received.
Part of this review requires parental engagement in the form of feedback.
You can submit your feedback using the links above or alternatively you can email Family.Engagement@southerntrust.hscni.net
---
Contacts
Bereavement Support Midwives
Craigavon
Bereavement Support Midwives
Rachel Bailie
PMRT Governance Midwife
077 9907 6225

---
Support charities

and then these charitable agencies for further information or signposting for counselling, if required  –