What is Steps to Wellness all about?

Group treatment has been demonstrated to be consistently successful for those with mild to moderate mental health difficulties.
Feedback tells us that this is often due to the process of learning from others in the group, as well as from a health professional. Our participants say that the group experience has a lasting effect, helping them feel less alone in their experiences and inspired after hearing what others have found helpful.  Groups can be particularly helpful for working with specific problems, such as anxiety in social situations or feeling a lack of motivation.
Working digitally allows you the flexibility to engage with treatment, safely, from the comfort of your home, and our experienced group facilitators ensure that our participants service users remain engaged and interactive in the process.
It is common for service users to be apprehensive about group interventions, and Steps to Wellness is supportive of assisting these conversations to build confidence and ensure the most is gained from your treatment.
For those that are unable to work digitally but still suitable for our service, we are able to support you in either building skills and confidence to use equipment, or will further discuss your needs as to how best our service can support you.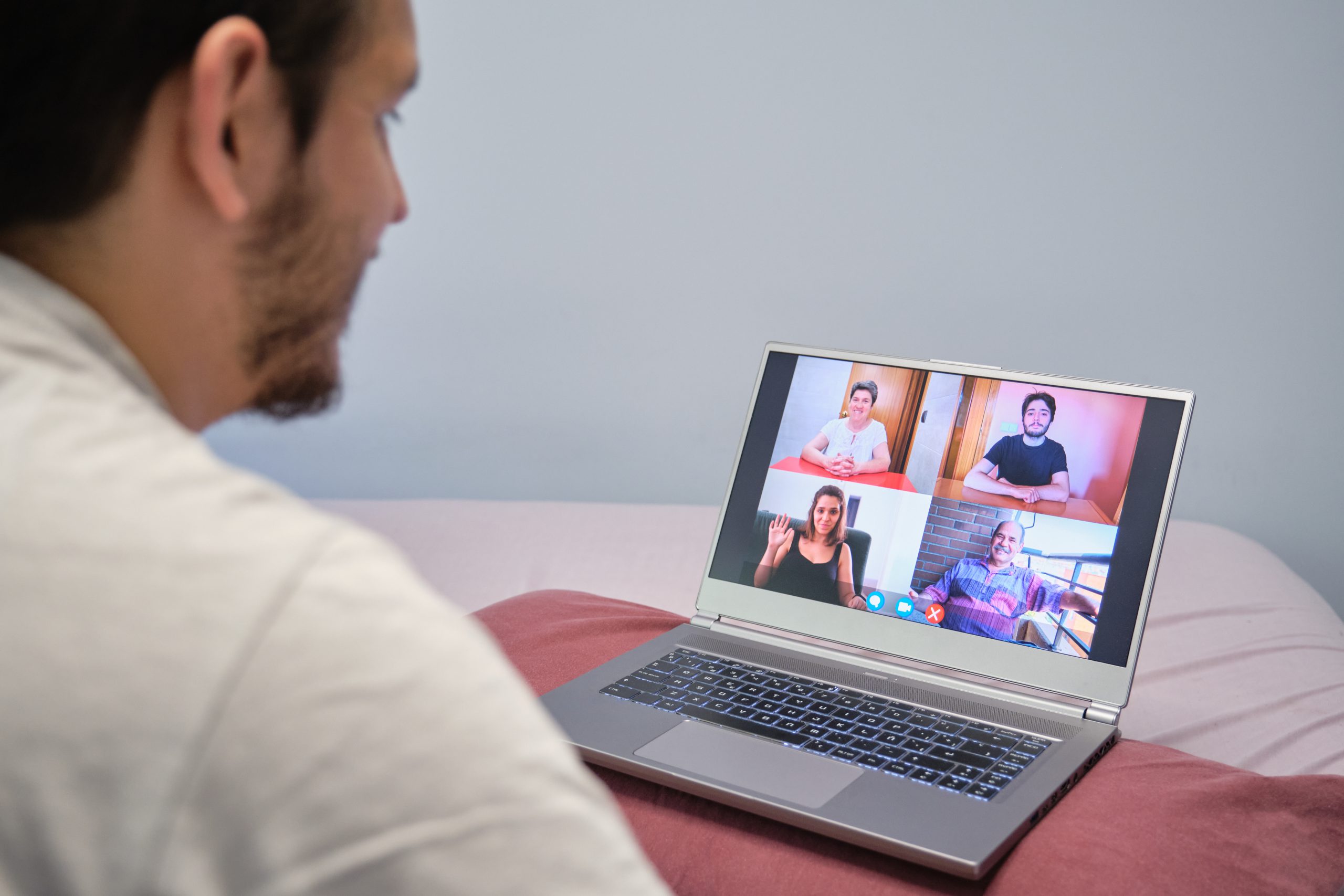 What type of intervention does Steps to Wellness offer?
All interventions in Steps to Wellness are informed by Cognitive Behavioural Therapy (CBT).  CBT is a type of intervention that aims to equip you with practical skills for life to manage your symptoms.  This might include learning how to identify and address unhelpful thought processes, adapting our activity levels (you may feel you are doing too much, or not enough of the things you enjoy) or altering unhelpful behaviours that we may have noticed.  CBT is a very practical intervention, therefore we ask you to be ready and motivated to engage with us in the process of change as you take your Steps to Wellness.
How we can help and what you can expect after you have been referred to us?
Steps to Wellness offers FREE and CONFIDENTIAL interventions to help you feel better. All of the interventions that we offer are informed by evidence-based guidelines and protocols.
A date and time for your assessment will be agreed with you via our friendly admin team.  You will also be sent a questionnaire that you will need to complete before the appointment.
The practitioner will call you at the date and time agreed to complete your assessment – this can take up to 45 minutes though it may be less than this. You should be somewhere quiet and private to take the call and not be driving. If you are unable to attend your appointment, please contact us as soon as possible, so that we can offer your appointment to another patient.
At the end of your assessment you and your practitioner will discuss possible interventions options which maybe within our service or with another service that we recommend. The practitioner will then agree a date and time with you for them to call you with an outcome – this is known as a review call.
The practitioner will call you at the agreed date and time and discuss the outcome of the assessment and the immediate options available to you.
You will be offered the most suitable intervention option to help with your difficulties or be signposted to other services which may be better suited to your needs. The practitioner will then send you and your GP a letter
outlining the discussion.
Your appointment will be confirmed and you will receive information on how to attend. The majority of our appointments are held through Microsoft Teams, an online meeting tool – you will be sent joining instructions for this in advance of your session.
If you decide you would no longer like to attend sessions with Steps to Wellness we would encourage you to speak with your practitioner. Any future referral would be welcomed and can be made via your GP.
We understand that, on some occasions, it may not be possible for you to attend an appointment. Please let us know as soon as possible if you are unable to attend.
This makes the best use of the practitioner's time and allows us to keep waiting times as low as possible. It is important that you are able to make time to attend appointments to get the best from your therapy.
---
Frequently Asked Questions

We accept referrals from your GP only. They can offer advice on how Steps to Wellness may help you and they can refer to us on your behalf. Currently we are not accepting self-referrals – if you are interested in accessing the service, please discuss this with your GP.

Can you visit me in my home?

No, this service cannot provide home visits but we can provide support digitally via Microsoft Teams, all you need is a device (laptop, mobile etc) connected to the internet or via the telephone.

What if I don't speak English?

We will arrange an interpreter to assist with your sessions. There are a range of materials in different languages available HERE

What happens if I don't turn up for my appointment? 

If you cannot attend your appointment please contact us as soon as possible. If you do not attend 2 appointments or you cancel 3 appointments, this will result in your case being closed and you will be discharged from our service.

Are there lots of forms to fill in?

No, at the beginning, middle and end of your intervention there will be a short questionnaire to fill out. This covers a range of topics which might be affecting how you are feeling. These help to inform how you are progressing with the sessions. If you find filling in forms difficult your practitioner can help you on the day.

Group Feedback

'I had reservations about therapy as a group, but it actually really helped. Each of us had something to add for the others and take away from the others. Completely different situations but the same thoughts and feelings.'
'I did find completing over zoom beneficial. As you did not have to travel to appointment. You were in your own space and could open up with other group members. I do not know if would have been as easy in a face to face scenario.'
'Sarah and Neil were very attentive to all members of the group. They spent the time on issues that mattered to the group.I would like to thank them very much because 10 weeks ago I wouldn't have believed I would be feeling as positive about myself and the future as I am now at the end of the group.'
'I have struggled with OCD for a long time and probably always will.I am not free of it after my therapy but I have learned to think of it in a different way and learned coping strategies to help me calm myself and deal with my condition better, making my every day life more manageable than before.'
'Was nice meeting others with similar experiences, facilitated by a friendly professional counsellor/therapist'
'This is my 1st time ever doing councilling and I've been on medication nearly 8 years im glad I made this step even though I was worried sick about it and my anxiety was through the rough its nice to no that you are not alone and there is people out there worse of than yourself! I was very flat tired and drained after the app but it def helped me and hopefully after a few more session the nerves and panic will get abit easier many thanks to Sarah for been so understanding and helpful with my childcare issues and I'm looking forward to starting back again in Sept when my kids are back to school'