Interpreting & Translation
The Southern Trust has one of the largest ethnic minorities populations in Northern Ireland.
The NI HSC Interpreting Service provides a regional interpreting service for all Health and Social Care organisations across Northern Ireland.
The aim is to significantly improve access to health and social care for patients who do not speak English as a first or competent second language.
Interpreters are professionally trained and adhere to a code of practice / ethics.
Interpreters are bound by confidentiality.
We can provide interpreters at any time.
We have more than 200 professional interpreters covering 33 registered languages.
The service is free of charge for patients.
Read more about the interpreting service here.
TELEPHONE INTERPRETING
The Big Word Telephone Interpreting Service has been contracted by the Health & Social Care Board to deliver a telephone only interpreting service across NI.  All telephone interpreting costs generated through The Big Word are currently covered by the Health & Social Care Board. Telephone interpreting is to be used when the appointment is 30 minutes or less and the content to be discussed is relatively simple,
Interpreting and Translation Guide
Southern Trust usage of NI HSC Interpreting Service between April 22 – March 23
During the reporting period, the Southern Trust made 46,309 requests for interpreters through the NI Regional HSC Interpreting Service.
This has shown an increase again in the face-to-face interpretation. The top 3 languages requested were Polish, Arabic and Romanian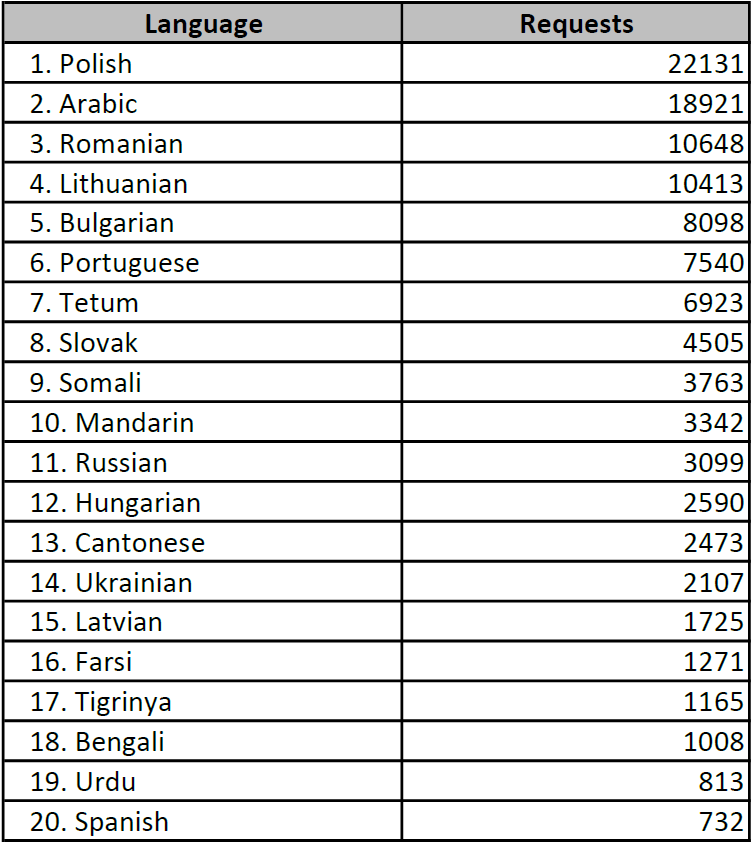 Southern Trust remains the largest user of NIHSCIS in the region accounting for nearly 40% of usage.