Children's Disability Services Short Breaks Team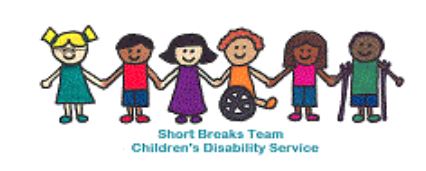 The Children's Disability Services Short Breaks Team coordinates a reliable and flexible short break care service designed to give the parents/carers of children with disabilities a break. This can be anything from a few hours to overnight stays and may be provided in a family setting in a short break carer's home or out and about in the community with a befriender or as a member of an activity group.
The team also coordinates a similar service to provide respite for the parents of children who have complex health care needs and /or challenging behaviour and who are known to the Children with Disabilities Social Work Team. This can range from day respite to overnight stays, provided in a family setting in the respite carer's own home.
The Trust is currently seeking to recruit more Short Break Carers for both these schemes.  More information HERE.
Short break Carers go through the same assessment process as a foster carer and are approved at a fostering panel to provide short term/ shared care family based breaks for children with disabilities only. Short Break Carers can be contracted on a fee paid basis to work on a full-time or part-time basis or can be paid on a sessional basis.
Further information:  If you would like further information or are interested in becoming a fee paid Short Break Carer, please contact the Short Breaks team on 028 37 564350 Email: shortbreaks.team@southerntrust.hscni.net