Maternity Services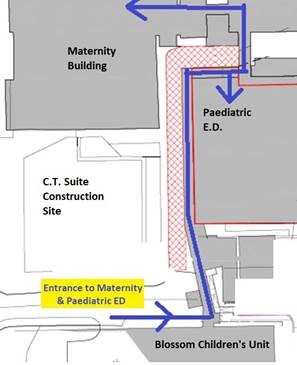 Please note: From Wednesday 16 February 2022 the main entrance to the Maternity building is now closed until further notice due to construction work.
Alternative access to all areas of Maternity unit for emergency & non-emergency visits, and exit from same, will be via the Maternity-Blossom Children's Unit link corridor, using the entrance adjacent the Blossom building, which is now open 24/7.
---
Are you newly pregnant and do you wish to contact your midwife?

As soon as you have a positive pregnancy test you can now refer yourself directly for maternity care via your midwife Self Referral Form Maternity Care.
For information on our maternity services, including what to expect, types of care and antenatal classes click here.
For instructions on how to use Zoom for antenatal classes click here
Twins Night
Monday 26th September 2022
Click here for Zoom link
Meeting ID: 838 4835 0732
Passcode: 04853569

Monday 28th November 2022
Mellow Bumps – For Dads to be

This six week online group is designed to help you get ready to meet your baby.
There will be time to talk about how you feel about becoming a parent, address your fears and get ready to welcome your baby to the world.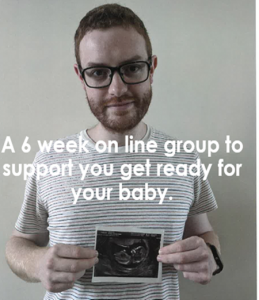 Getting together with other dads-to-be and sharing ideas can be really supportive. There will be six to eight dads-to-be and two workers in a virtual group. Each session will last for two hours and will include practical information and activities that will get you to think about you and your baby. Focusing your attention on what your baby can already do and what they will need in the future.
Everything discussed in the group is confidential unless we think you need further support.
Email: Mellow.parenting@southerntrust.hscni.net            Find out more. . .
Pregnancy related Pelvic Girdle Pain Video
This is a video done by the Physiotherapists in the Trust to give advice on exercise and management of pregnancy related pelvic and back pain.
Virtual Tours from car park to maternity departments in Craigavon and Daisy Hill Hospitals
---
Services
---
Contacts
Craigavon Area Hospital Antenatal Clinic
028 3756 1810

Daisy Hill Hospital Antenatal Clinic
028 3083 5000