Sexual Health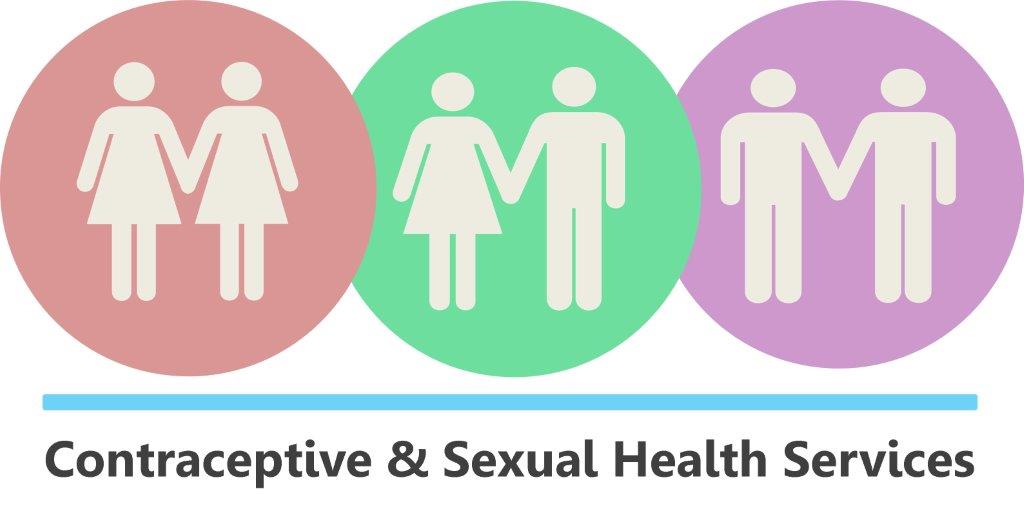 The Southern Trust provides contraceptive and sexual health services delivered in a range of settings across the Southern area.  Use the links below to access further information and resources.
Find a clinic
Details of all of our clinics and the services they provide are included below.  All bookings are by prior appointment only.
GUM (Genito Urinary Medicine) Clinics – a specialist Service that provides free sexual health advice, testing and treatment for genital infections and other sexually transmitted infections.
PrEP Clinic – To access this clinic, you must first be assessed in the GUM clinic. If you meet the criteria, you will be referred to this clinic for access to the HIV prevention drug PrEP and subsequent management.PrEP is Pre Exposure Prophylaxis. It can be given on a long term basis and is recommended for anyone who is HIV negative and is at high risk of potentially being exposed to HIV on a regular basis because they would  practice high risk sexual activities linked to HIV transmission; people who do not consistently use condoms or think it likely they won't, have partners who do not know their HIV status, have sexual partners that may have HIV without realising it, or have had a bacterial STI recently; or people who are maybe in a relationship where one positive is HIV+ with a detectable viral load and the other is HIV negative.PrEP can be used by people of all genders and sexualities.www.iwantprepnow.co.uk
Contraception Service – free and confidential contraception and sexual health service
The Southern Trust are delighted to introduce a pilot of access to emergency oral contraception and contraceptive pills free of charge online via SH:24.
SH:24 are award winning experts in sexual and reproductive health and work in partnership with the NHS to provide contraception and STI testing.
To access oral contraceptive pills, including the progestogen only pill (also known as "the mini pill") or the combined pill, go to: https://sh24.org.uk/contraception/order
To access oral emergency contraception ('morning after pill'), go to:  https://sh24.org.uk/ec_now_order/age_and_postcode/new
Please note:  Oral emergency contraception is more effective the sooner you take it after unprotected sex.
Emergency contraception ('the morning after pill') can also be accessed free through some community pharmacies in Northern Ireland. Community pharmacies can offer advice, support and if clinically appropriate emergency hormonal contraception to women who request emergency contraception under Pharmacy First.
Participating pharmacies are shown on this map FPS Pharmacy First EHC Service Providers (hscni.net).
A copper IUD is the most effective method of emergency contraception.
Alternatively you can contact your local service on 028 37 562 200 during clinic hours.
The Health Hub – a specialist youth health advice service for young people aged 16-25
Regional sexual health services
Home testing SH:24 – The Trust is participating in a regional pilot project with SH24 to provide home testing kits to anyone who does not have symptoms but would still like to have a sexual health check. This service is open to everyone across Northern Ireland.  SH:24 provides home testing kits so people can self-test for chlamydia and gonhonorrea with a self-testing swab for females or a urine sample for men and then taking a finger prick for a blood sample to test for Syphilis and HIV.
SH:24 Free Home STI STD Test | Sexual & Reproductive Health
The Rowan SARC – This regional Sexual Assault Referral Centre (SARC) for Northern Ireland is based on the Antrim Area Hospital site. The professional and highly trained team deliver a range of support and services  24 hours a day, 365 days a year to children, young people, women and men who have been sexually abused, assaulted or raped, whether this happened in the past or more recently.  If you have been sexually assaulted you can report this to the Police who will arrange for you to visit The Rowan.
You can also make a self-referral (without police involvement).
Antrim Area Hospital site, 45 Bush Road, Antrim, County Antrim, BT41 2RL
Telephone: 0800 389 4424 (24/7)
Sexual Assault Referral Centre – The Rowan
Early Medical Abortion (EMA) service
For information regarding early medical abortion or to discuss counselling, please contact the British Pregnancy Advisory Service.
If you are less than 12 weeks pregnant (no more than 11 weeks and 6 days since the first day of your last period) – call 03457 30 40 30.
Information and resources
Useful links
Useful resources
Training
The Promoting Wellbeing Division also coordinates and signposts to a range of awareness courses and training, both for people in the community and those working in health and social care.
Awareness training
We can provide free access to the following e-learning courses on sexual health:
NHS Elearning programmes
The following elearning programmes may be useful to health and social care staff:
A range of competency-based training is also available through the British Association for Sexual Health and HIV (BASHH) and the Faculty of Sexual and Reproductive Healthcare (FSRH)