Early language
Communication is more than just words and all children learn to communicate, understand and use language at different rates. There are many different skills that need to develop for a child's language to grow. The Communication Tree shows how speech, language & communication skills develop, from the 'roots' to the 'branches & leaves.'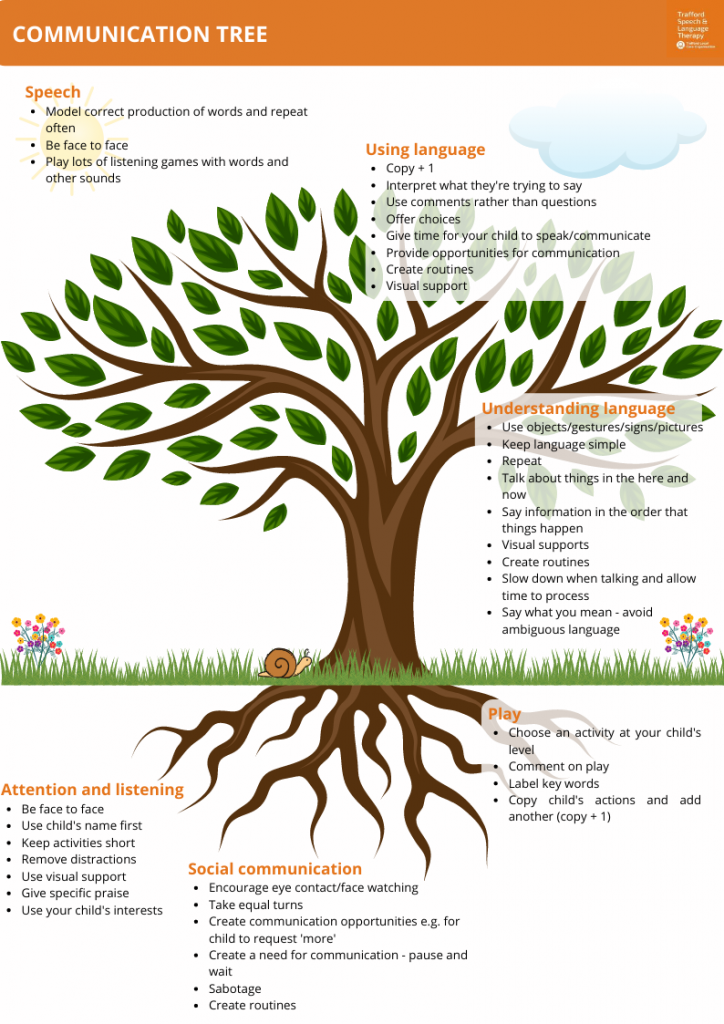 How can I help develop my child's communication skills?
Parents & the important adults in a child's life play a key role in supporting children's language and communication skills. Babies are born ready to learn how to have conversations and chatting with your child, even before they are born, is what builds connections in your baby's brain and helps your child learn how to talk.
Research has shown that the more babies and children participate in back & forth interactions with their adult caregivers, the greater the impact on their language skills. Your words work wonders for your child's developing brain
Watch 5 simple steps for brain building back & forth interactions with your baby or child.
To find out more about children's communication development, click on the links below:
---