Cancer Prevention and Support

Cancer is a common condition. It is estimated that one in two people will develop some form of cancer during their lifetime. Being aware of general signs and symptoms linked to the condition can help in early detection. This is important because the earlier a cancer is detected, the better the chances of successful treatment. So finding cancer early can make a real difference. If you have any of the signs and symptoms, talk to your doctor.
The SHSCT is a member of the  Armagh, Banbridge, Craigavon Community Planning partnership and included in this plan is the theme of Cancer Prevention and Early Detection.  As part of this a Be Cancer Aware group has been established and recently Cancer Focus delivered 'Care in the Sun' training for support workers and health and wellbeing champions in statutory or community and voluntary organisations.
Care in the Sun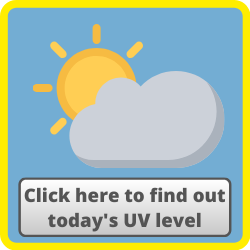 The sun can have a damaging effect on our skin and health, whether we are at home or on holiday. Skin cancer is the most common form of cancer in Northern Ireland accounting for more than 31 percent of all cancers here. It is caused by overexposure to UV (ultraviolet) light. Sunlight and sunbeds are the main sources of UV.
What is today's UV level?
The information is available from the Met Office and the Met Office weather app is a useful tool to help keep track of the UV levels at your location.
Click here to find out today's UV level 
It is very important that you take part in organised cancer screening programmes for Bowel Cancer, Breast Cancer and Cervical Cancer – click here for more information Northern Ireland Cancer Screening Programmes Website.
Sinead Hughes |Promoting Wellbeing Specialist Lead | Tel: 07876848031 |
Email: sinead.hughes@southernterntrust.hscni.net
Macmillan Health & Wellbeing Service
The Macmillan Health and Wellbeing Service aims to support people and families affected by cancer to access information and services in support of their recovery, health and wellbeing following cancer treatment.
We work as a partnership between Macmillan Cancer Support and the Southern Trust, providing a range of information services, support and activities including
Finding out that you or someone close to you has cancer can be a difficult and confusing time. The Macmillan Information and Support Service at the Southern trust is here to help you find your best way through – whether you've been diagnosed with cancer, or you're a family member, carer or friend.
Contact
Caroline Davies or Sharon Clarke on Tel: 028 3756 1001 (answerphone available)  Email: carolinel.davies@southerntrust.hscni.net  or sharon.clarke@southerntrust.hscni.net
For more information:
More information: