What is Mental Health and What Can Affect It?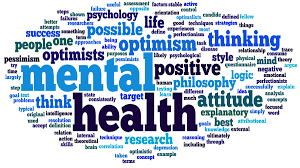 Everybody has mental health just the same as everybody has physical health. Mental health is an integral and essential part of our health, but how we define our mental health is very personal.  Some people define it by how they think and feel – their ability to deal with the ups and downs of life.  Others may see it as having an emotional and spiritual resilience which enables you to enjoy life and to survive any pain, disappointment or sadness.
What can affect our mental health?
It can be useful to understand mental health and wellbeing as being along a continuum, naturally fluctuating in response to life events and situations such as job loss, marital breakdown, and bereavement and for young people issues such as academic demands, relationship difficulties and bullying. People will respond individually and differently to these issues and it is important to recognise that these experiences can have an impact on our mental health.
In the same way that our physical health can be affected, there are times when things can get on top of us and affect our mental health.  It is estimated that one in four people in Northern Ireland will have a mental health problem at some point in their lives.  Anyone can have poor mental health which can range from anxiety, stress, or feeling down, to more severe conditions like depression, eating disorders or schizophrenia.