Keeping People Over 65 safe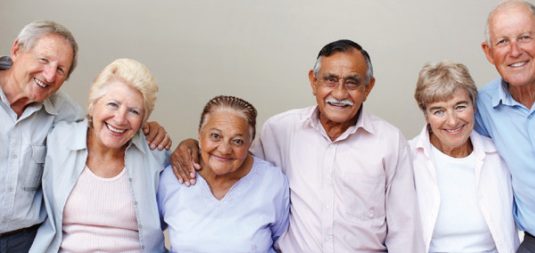 We are currently experiencing a demographic shift where we find people are living longer. In the UK by 2040, it is predicted that 1 in 4 people are over 65 years of age (The Health Foundation, 2019).
Our extra years of life are a gift that we should all be able to enjoy. For this reason it is essential that older adults are empowered to live safe, healthy and independent lives by keeping their homes accident free.
Thankfully, a majority of accidents in the home are avoidable when attention is paid to safety in the living environment and the promotion of safe behaviours in the home.
"Many of the non-fatal accidents for the over 65 age group are attributable wholly or in part to frailty and failing health. This can lead to failure or slowness to see and avoid risks. By drawing the attention of older people and their carers to danger spots and unsafe habits then accidents can be reduced (ROSPA, 2020).
Home Safety Check Scheme
Armagh City, Banbridge & Craigavon Borough Council Home Safety Check Scheme works with those considered a risk of having a home accident; people aged 65 and over, families with children under the age of 5; vulnerable adults and children, those with a disability or other special need.
The scheme aims to prevent accidents from happening in and around the home. On request, by a referral partner or a self-referral, a Home Safety Officer (HSO) will carry out a phone, home safety assessment, offering information and advice regarding avoidance of accidents, also highlighting potential hazardous within the home likely to cause accidents. Referrals considered priority can be indicated on the Referral Form and we will aim to make contact within 7 days.
Where there is a need, free safety equipment can be provided. Equipment issued to older persons is free.  Also to under 5s referrals, when in receipt of certain qualifying benefits. Safety equipment we provide is listed below.
Over 65s: bedside touch lamp, carbon monoxide alarm, jar/bottle opener, shoe horn, plug mate, helping hand, sock & stocking aid, magnifier.
With the householders consent, HSO's can refer onto other agencies who can assist them, i.e., NIFRS (fitting of smoke alarms), NIHE (housing issues/repairs), Community Safety (fear of crime), SHSCT (OT), etc.
Over 65sReferral Form's can be submitted to homesafety@armaghbanbridgecraigavon.gov.uk '.
Home Safety Check Scheme Over 65
The types of accidents that occur in the home:
---