Macmillan Community Helpers Scheme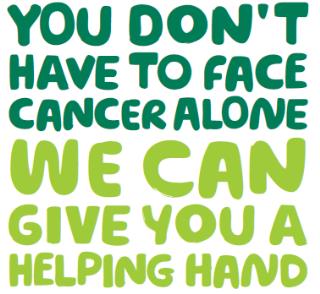 Macmillan Community Helpers is a volunteer-led service providing practical and emotional support to cancer patients and their carers.
Volunteers can make a huge difference by providing help tailored to individual needs.
Support could include:
light housework or gardening
shopping or running errands
walking the dog
having a chat and a cup of tea
support over the phone
signposting to other relevant support services.
To use the service, you must be aged over 18, be affected by cancer and have a need for the service (eg. lack of support networks or difficulty coping with practical tasks at home).
Please note, volunteers will not be able to provide assistance with personal care.
Contact: mailto: dvsni@macmillan.org.uk Tel. 028 90708610