Volunteering
COVID-19 update
The Southern Trust is currently NOT enrolling any new Volunteers.
If you are interested in volunteering due to the Coronavirus (Covid19) we are signposting you to www.volunteernow.co.uk
For all other Volunteering enquiries please email: volunteer.service@southerntrust.hscni.net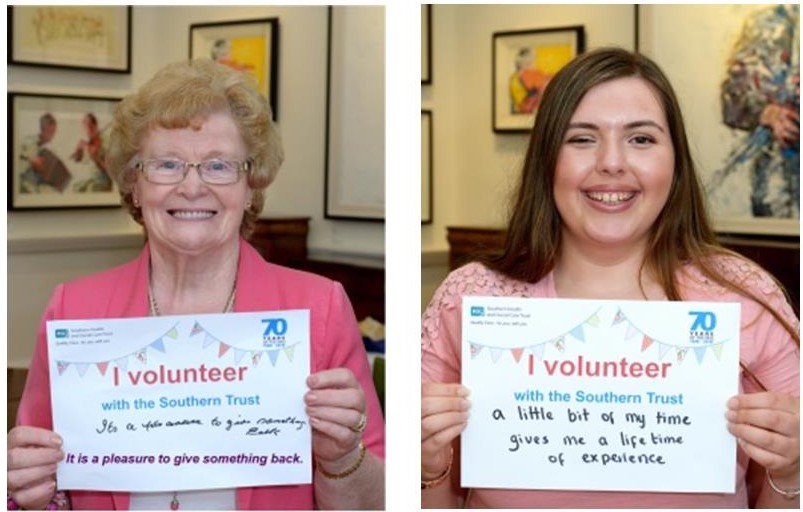 Volunteers in the Southern Trust enhance the quality of care or service provided to service users.  Our team of over 350 volunteers provide extra support to patients, just as friends or family members might do, making the service users' experience more comfortable and a little friendlier for everyone.
Central volunteer service enquiries
Rebekah Lee (Administrator) Tel. 028 3756 3946 rebekah.lee@southerntrust.hscni.net
Volunteers do not carry out (or shadow) clinical work or short-term work experience placements.
---