Resources and training for carers
The Trust through its Carers Reference Group has developed a number of information resources and mechanisms that are up-dated on a regular basis or are available to download:
Carers Register
The Trust's Carers Register enables the Trust to keep in touch with carers and provide them with information on events and training to support them in their caring role. It also provides opportunities for carers to have their say on service developments and improvements.  At 31 March 2018 there were 500 carers registered and receiving regular updates and information.  Service teams also have their own carer databases.
If you would like to be added to the Carers Register, please contact the Carers Coordinator carers.coordinator@southerntrust.hscni.net
Carers information booklet
This BOOKLET has been designed to provide carers with the basic information they need in their caring role and to ensure that they know where to go to access support if needed.
Carers assessment leaflet
The Carers and Direct Payments (Northern Ireland) Act 2002 requires each Trust to make information generally available in its area about the right of a carer to an assessment, now known as 'a carers needs and support plan' and to take steps to ensure that carers in its area have access to such information.
A DVD explaining how the carer assessment process may support carers can also be viewed at: https://vimeo.com/168960312
Carers Trust Northern Ireland is commissioned by the Southern Trust to provide support services for anyone in the Southern Trust area living with the challenges of caring, unpaid for a family member or friend who is ill, frail, disabled or has mental health or addiction problems.
The Confederation of Community Groups (CCG) has been commissioned by the Health and Social Care Board to deliver a Telephone Support Service for Older Carers
Good Day Good Carer referral form
Carers Annual Report
Information on the Trust's progress the Trust in raising awareness of carers issues and progressing recommendations under the Caring for Carers strategy.  Annual Report 2018/19
This information booklet has been designed to improve staff understanding of: what advocacy is; its role in the health and social care context; and to provide a list of advocacy services currently available within the Southern Trust area. It will also be of interest to existing advocacy service providers, service users and their carers as well as advocates themselves.
When a patient is admitted to hospital, they will receive an information sheet to help them prepare for discharge. A leaflet is also available for carers, providing some useful contact information to support them with the initial discharge arrangements, particularly if they are new to the caring role.
Flexible Respite Direct Payments Fact Sheet
Promoting Wellbeing Resources
Information and resources for a range of areas of health and wellbeing are available through the Promoting Wellbeing Division of the Southern Trust.  This includes resources to support mental health and wellbeing, including self-help booklets and a list of mental health services available in the Southern Trust area.
Other useful websites
The government website www.nidirect.gov.uk  provides information and advice on a range of relevant topics including carers' rights, money issues and disability support.
Carers Digital
The new Carer website www.carersdigital.org contains all local information, 2 e-learning programmes for carers and FREE access to the care co-ordination app "Jointly." Carers need to register to use the website and all e-learning. Or access their information BOOKLET for carers in NI.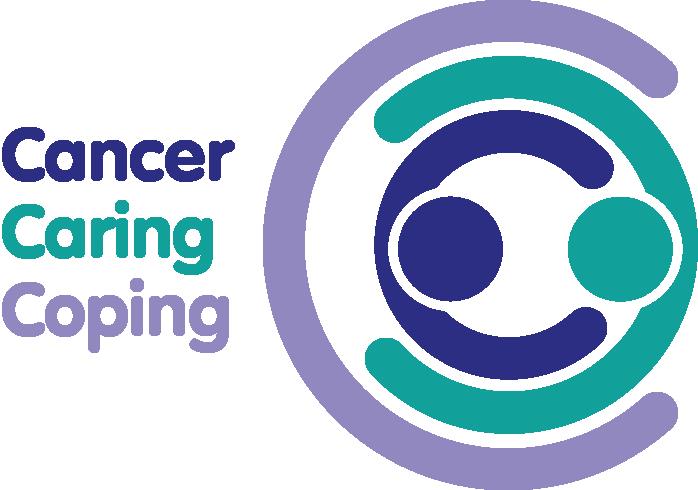 This new information support for families affected by cancer has been developed by the School of Nursing and Midwifery at Queen's University Belfast, Belfast Health and Social Care Trust and The Northern Health and Social Care Trust.
Training for carers
Training for Carers protocol
The Trust in line with the guidance document Training for Carers in Northern Ireland Issues and Opportunities.' (DHSSPSNI) has developed a 'Training for Carers protocol' which outlines good practice for the staff of the Southern Health and Social Care Trust who may come into contact with carers and/or their families.
As part of this document an appendix providing information on training available to carers both within the Trust and outside has been developed.
Practical skills for carers
The Trust can provide training for carers in areas such as:
the use of aids and equipment
lifting and bathing
giving medicine
first aid
dealing with, for example, catheters, PEG tubes and colostomies
behavioural management
specialist training such as sign language
For further detail on how to access this training please contact the key worker for the person for whom you care.
Promoting Wellbeing Training Programme
The Promoting Wellbeing Division provides an annual programme of training to build knowledge, skills and capacity for the promotion and improvement of health and wellbeing. Details of the courses on offer are provided on a quarterly basis in the PWB Training Brochure and include topics such as:
Home accident prevention
Parenting programmes
Food and nutrition
Positive mental health and stress management
Physical activity
Self-management
Training and social events provided by Carers Trust NI
Carers Trust Northern Ireland is commissioned by the Southern Trust to provide generic adult carers support services.  This includes free training and social events for carers.
Welcoming sessions are run by experienced staff and will:
Help you develop your own caring skills, knowledge and expertise
Give you the chance to meet other carers in a relaxed environment
Support you to look after your own health and wellbeing
Sessions are usually held in the day time; however this can be flexible to meet carers' needs. Topics for the sessions will cover areas such as:
The caring role
Work
Finance
How you feel
Time for yourself
Managing at home
Please contact Carers Trust for details of upcoming events or to join the mailing list to ensure regular up-dates.