Paediatric Feeding Service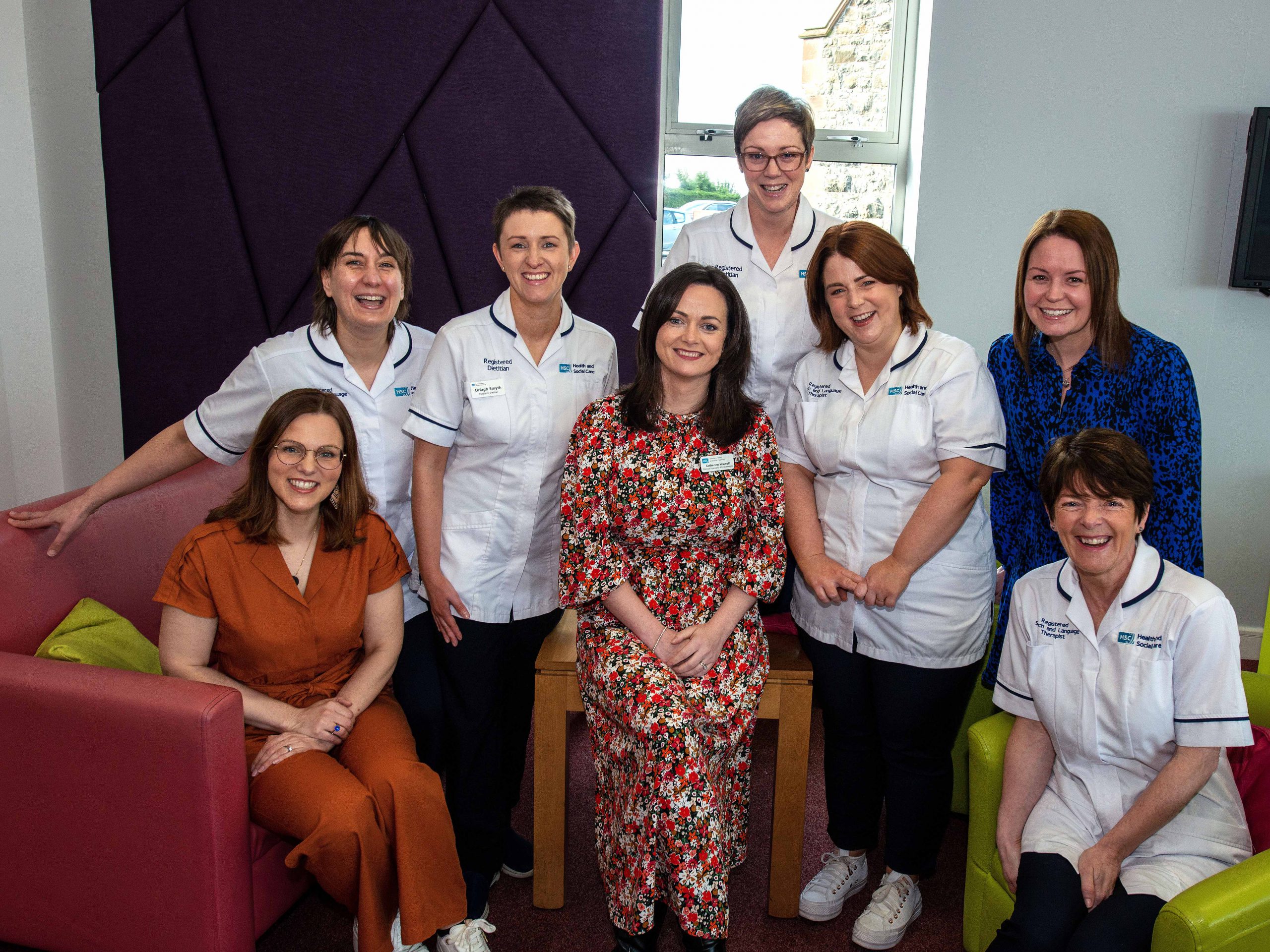 Some children may be referred to the Paediatric Feeding Service (PFS). The PFS team's aim is to work with parents to gain a clearer picture of your child's eating and drinking skills and advise you on how to best meet your child's nutritional needs.
The PFS is made up of a multidisciplinary team including paediatricians, dietitians and speech and language therapists. You will have your initial consultation with all of the team members on the day and we will observe your child eating and drinking if possible. Where appropriate, and with your consent, we will invite your Health Visitor to the appointment.
Our team:
Consultant Paediatrician or Speciality Doctor who will take a detailed history about your child and family. They will work with the rest of the team to ascertain what is causing your child's difficulties and decide how best to move forward.
Paediatric Dietitian, who will assess your child's dietary intake and lifestyle and agree a tailored plan to meet their needs. Your child's weight, length/height and head circumference may be measured.
Speech & Language Therapist (SLT), who will assess your child's lip, tongue, cheek and jaw movements for eating/ drinking. The SLT will also assess your child's ability to safely swallow food
and/or liquid.
Please note: SLTs in PFS do not assess or advise on any communication difficulties your child may have.
At the end of the appointment, the Team members will discuss your child's profile of needs and together with you, decide what happens next. You may be given some advice and suggestions to try with your child at home. The Team may also link with others currently involved with your child (e.g. HV, staff in school). A report will be forwarded to your Community/Hospital Paediatrician / GP / Health Visitor as appropriate following assessment.