Health Visiting
Health Visitors are Registered Nurses who have been specially trained in child health, child development and health promotion. We offer practical support and advice to promote the health of you, your family and the whole community.
Health Visitors work in partnership with families. It is a confidential service and we are available to see you in your home, our offices or at your GP surgery. We work closely with midwives, GPs, other professionals such as social services, if required, and voluntary and community agencies.
Every family with a child under five years old has a named Health Visitor. Many pregnant women will first be contacted by their Health Visitor for an antenatal home visit after 28 weeks.
Pregnancy
We will give you information and advice on how to enjoy good health during pregnancy and help you prepare for the changes a new baby brings in your life. We will also begin to complete the Family Health Assessment which helps us provide the best possible care for you and your family.
Miscarriage / Stillbirth
Health Visitors offer help and counselling at such difficult times.
Your New Baby
We are available to advise and support you, your partner and your family through this happy but often challenging period. By working closely with you, your family and other professionals we can help ensure your baby gets the best start in life.
Your Health Visitor will see you and your baby 10-14 days following the birth. This visit takes place in your home and will include an examination of your baby. We will provide parenting information and post natal care.
Contact will continue in the early weeks through home visiting or at a clinic and at regular periods until your child starts school.
You may also at times be seen by other members of our health visiting teams, these include registered staff nurses and health visiting assistants.
Your Young Child
Every parent and child has access to a universal programme of preventive health care. These contacts will be recorded in your Personal Child Health Record (Red Book). Don't forget your Red Book when attending these appointments. We will discuss any concerns you may have at this or any other time. These concerns could include parenting, nutrition, breast feeding, toileting, dental health, behaviour management, child development and preparation for school.
Your School Child
We can offer help and guidance on many issues as your child goes through school, for example behaviour management, parenting, bedwetting and asthma.
Children with Special Needs
Health Visitors work as part of a team who provide support and can give information on your child's particular condition, including benefits, support groups, health services and education needs.
Adult Health
We can offer information and literature on a range of health and social issues, including smoking cessation, alcohol abuse, domestic violence, mental health, exercise, family planning and men's health and/or refer you to appropriate agencies who can give additional advice and support.
Contact details
Newry and Mourne
John Mitchel Place Health Centre. Tel: 028 30834200
Crossmaglen Health Centre. Tel: 028 3086 1286
Bessbrook Clinic. Tel: 028 3083 0291
Newtownhamilton Health Centre. Tel: 028 3087 8202
Kilkeel Primary Care Centre. Tel: 028 4176 0835
Rathfriland Health Centre. Tel: 028 406 32303
Warrenpoint Health Centre. Tel: 028 4177 3388
Craigavon and Banbridge
Lurgan Health and Social Services Centre. Tel: 028 3831 1003 / 1004
Brownlow Health and Social Services Centre. Tel: 028 3834 1431
Portadown Health and Care Centre. Tel: 028 3833 4400 / 028 3836 0489
Blossom Sure Start. Tel: 028 3833 7455
Banbridge Health and Social Services Centre. Tel: 028 4066 2866 / 028 4062 0070
Dromore Clinic. Tel: 028 9269 0930 / 2461
Gilford Health Centre. Tel: 028 3883 3926 / 3924
Armagh and Dungannon
Friary Surgery. Tel: 028 3752 1575 / 577 / 573
Abbey Court Surgery. Tel: 028 3752 1565
Archway Surgery. Tel: 028 3752 1561 / 563
Coalisland (Line Side Health Centre). Tel: 028 877 48555
Clogher Health Centre. Tel: 028 8554 9898
Dungannon Health Visiting Team (South Tyrone Hospita,l Dungannon) 028 8772 2821 ext 3719
Moy. Tel: 028 8778 4978
Markethill. Tel: 028 3755 2351 / 352 / 353 / 354 / 355
Tynan. Tel: 028 3756 9938
Keady. Tel: 028 3753 1239
TAMBA – Expecting Twins, Triplets or More?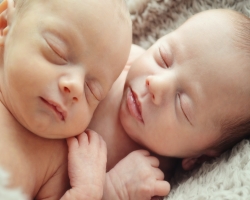 It can be both physically demanding caring for more than one child and emotionally difficult trying to cope with the challenge. A dedicated advisory Health Visitor is available to support families in the Southern Trust area who have twins and multiple birth children.  In partnership with TAMBA (Twins and Multiple Births Association), this support is in addition to your routine health visiting service and is available from pregnancy through to school age.  If you are expecting or already have multiple birth children and live in the Armagh, Dungannon, Craigavon, Banbridge or Newry and Mourne areas, you are eligible for this service.
You can contact the TAMBA Health Visitor directly or ask your GP, Midwife or Health Visitor to get in touch on your behalf.  To find out more or get in touch with the TAMBA Health Visitor contact on Tel: 028 9023 9050 Email: nioffice@tamba.org.uk  Download the Tamba Leaflet 
---
Services