Health Visiting
What are health visitors?
Health visitors are Registered Nurses or Midwives who have been specially trained in child health, child development and health promotion. We offer practical support and advice to promote the health of you, your family and the whole community.
Health visitors specialise in working in partnership with families with children aged 0-5 years to identify health needs as early as possible, to improve health and well- being and prevent ill health and reducing inequalities.
It is a confidential service and we are available to see you in your own home, our offices or at your GP surgery. We work closely with midwives, GPs, other professionals, such as social services, if required, and voluntary and community agencies.
Becoming a new parenting can be daunting. Health visitors are a great source of support and information:

antenatal and postnatal support
Infant feeding and nutrition – breastfeeding, Formula feeding, introducing solids
Play, stimulation and child development
Immunisations
Sleep
Healthy Lifestyle
Toileting
Keeping your child safe
When will I see my Health Visitor?
This universal service is offered to every family and includes specific contacts as part of the Healthy Child Healthy Future programme. Contacts may vary depending on your family's needs.
The usual contacts offered by your Health Visitor are:
An antenatal visit after 28 weeks
A new birth visit between 10 and 14 days.
6 to 8 weeks
14 to 16 weeks
6 to 9 months (Health Visitor or Child Health Assistant)
At 1 year of age
At 2 years of age
3+ review
Expecting Twins, Triplets or More?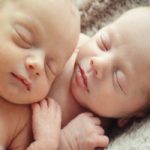 Having twins' triplets or more brings multiple joys to families but also multiplies the challenges they face, both practically and emotionally. The Southern Trust and Twins trust charity work in partnership to ensure that families with multiples receive the support they need to thrive.  A dedicated advisory Health Visitor is available to provide information and support to families with twins or multiple births, which is addition to the routine Health Visiting service and is available from pregnancy through to school age.  The Twins trust specialist Health Visitor can also provide advice and support to other healthcare professionals working with families of multiples.
You can contact the Twins trust specialist Health Visitor directly or ask your Midwife or Health Visitor to get in touch on your behalf.  To contact the Twins trust Health Visitor email Twins.HealthVisitor@southerntrust.hscni.net or call 07979 164920.  The Twins trust website is an excellent source of information and advice and can be found here Twins Trust | Twins Trust – We support twins, triplets and more…