Visiting Information
Visiting on all sites and facilities is temporarily suspended from 6pm on Friday (11th September)
Only end of life visits and birthing partners will be permitted. This is to protect visitors, patients and staff given the increased level of COVID-19 currently circulating in this area.
We are encouraging virtual visits  for example through personal smart phone technology or relatives who need help with this can call our Virtual Visiting co-ordinator between 9am and 5pm on 077 7651 6419 to set this up with their loved on.
CLICK HERE FOR MORE INFORMATION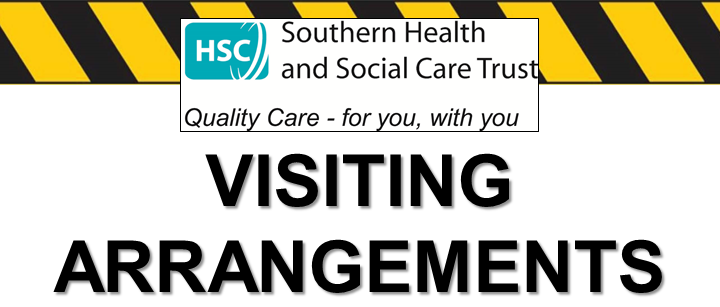 Due to the ongoing impact of COVID-19 we are regularly updating our visiting arrangements.
Virtual visiting our patients (by phone or tablet device) remains the preference.
Thank you for your co-operation
---