Visiting Information
The Department of Health has confirmed changes to visiting arrangements for care settings from Monday, March 1.
Given the levels of Covid-19 circulating in the Southern Trust area and other localised factors – in order to protect patients, visitors and staff – visiting on most of our sites remains temporarily suspended – with the exception of  maternity, paediatrics and end of life. We are also now facilitating visiting in our Acute Mental Health Bluestone Unit in Craigavon Area Hospital and in the Adult In-patient rehabilitation Unit at South Tyrone Hospital by appointment only.
This situation remains under constant review and we will work towards enabling limited visiting when it is safe to do so.
We fully appreciate this is very difficult for families, but in the interests of safety, we regret that this is absolutely necessary at this time and would ask all to fully comply with these arrangements.
We are encouraging virtual visits through personal smart phone technology or devices available in wards supported by ward staff. Relatives who need help with this can call our Virtual Visiting co-ordinator between 9am and 5pm on 077 7651 6419 to set this up with their loved on.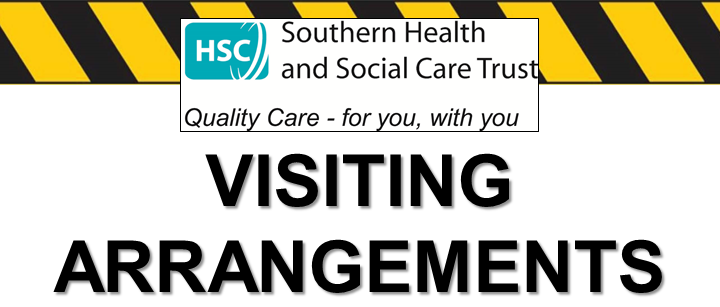 Due to the ongoing impact of COVID-19 we are regularly updating our visiting arrangements.
Virtual visiting our patients (by phone or tablet device) remains the preference.
Thank you for your co-operation
---