Useful links
It's important that children stay active, even during lockdown. These links provide ideas for a wide range of fun activities which can easily  be done at home/
Many of them are only a few minutes and easy to carry out.
Also daily live sessions on Bumble Bee Physio Facebook page which are fun to join in.
Under the Our Home tab you will find videos and exercises for all levels of ability including wheelchair users and more active children
W10 video clips that get younger children up and dancing with CBeebies presenters
Active Imaginations
Range of simple activities for two- to four-year-olds with restricted mobility options. This is a Public Health England pilot project linked to Change4Life.
Ideas for activities including 10-minute' shake ups' and children's indoor activities using Disney characters.
If you need help with using your standing frame there are a number of videos on the Leckey Facebook page you may find useful. It is really important that if your child's standing frame or walker needs adjusted please do not attempt to do this yourself –  please contact your Physiotherapist.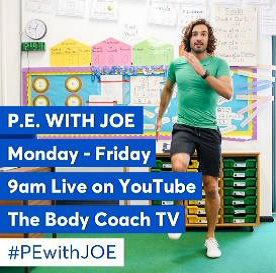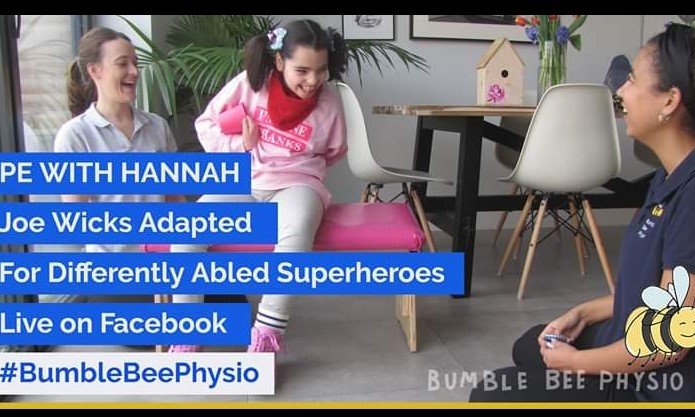 Cosmic kids yoga
Cosmic kids have quite a few different child friendly yoga and mindfulness programmes available free on YouTube. The programmes are based around a story, with the instructor acting out the story through yoga moves e.g.:
Trolls yoga
Tiny the T-rex yoga
Wizard of Oz yoga
Star wars yoga:
For the more energetic children here are some dance links.
Oti Mabusi is a professional dancer who is teaching children's dance routines online e.g.:
Mary Poppins dance routine
The Greatest showman
Trolls
Taylor Swift, shake it off
Shrek
Kidz Bop dance along
Kidz Bop are a group of children performing dance routines to pop music e.g.: