Southern Walking for Health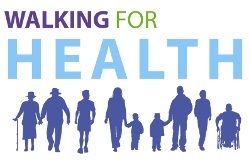 The Walking for Health programme, aims to help people lead a more active lifestyle, by providing walking opportunities.
Group walks are led by friendly, specially trained volunteers who will provide support and encouragement on the way. The programme itself targets the inactive, who would like to participate in short walks (anything from 5 minutes to under 1 hour).
We work in partnership with volunteers and staff within local community groups, the Trust and other statutory organisations to promote the benefits of walking and to help people to become more active in Northern Ireland.
Training and support to set up a walking group
Find out more about walking and download the app through the Active 10 website.
Walking with a health condition
Becoming more physically active when you have a long term health condition can be daunting, but can bring significant health benefits, even with low level activity.  Our specialist walking groups will help you to gradually increase your activity with the support of others who face similar challenges and a trained walk leader. FIND OUT MORE
Walks currently organised in the area include:
Lurgan Park (Waves leisure centre entrance) –  10am for 10 mins, 10.45am for 20 mins, 11.30am for 30 mins
Solitude Park, Banbridge (The Rangers Office) – 10am for 10 mins, 10.45am for 20 mins, 11.30am for 30 mins
*Please contact sean.collins@southerntrust.hscni.net (Tel. 028 3756 3947) to register or to let us know if you would be interested in joining similar walks in another area.