Awards for young people
15th December 2022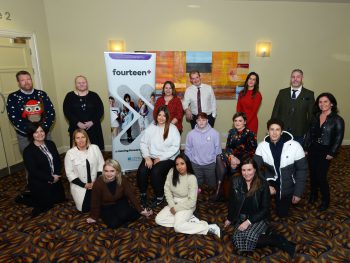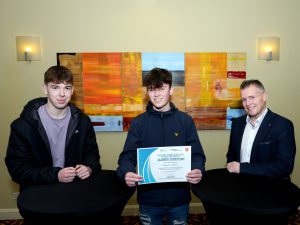 December 2022
The Southern Trust has recently celebrated the successes of care experienced young people with a special recognition event.
The 14+ Service supports young people in their journey towards independence, through personal and social development, and by sourcing the education, training and employment opportunities, which best matches their interests, abilities and skills.
Trust staff teamed up with the 14+ service user group to organise the event which recognised 75 young people aged 14 to 23 years for their educational, training and employment achievements.
Young people and guests including Social Workers, Foster carers, Personal Assistants and those who have supported them in their achievements enjoyed the evening of hospitality and entertainment. The event was compèred by Ronan Boyle who works for Include Youth and is also a local comedian and entertainer. No stranger to working with and supporting young people, his warm presenting skills and comedic talent had guests laughing and thoroughly enjoying their night.
There are over 600 children and young people in care living in the Southern Trust.
Paying tribute to all involved on the night, Colm McCafferty, Interim Director of Children and Young People's Services for the Trust said:
"Moving into adulthood can be a challenging experience for many, and for young people in care, there can be additional difficulties. We have a very committed 14 Plus Service, working with the young person to overcome presenting obstacles with the objective of achieving best outcomes.
"I would like to thank our partners in Fostering Network, VOYPIC, Include Youth, Foster carers and all the local schools in helping to organise this event and continued support of our young people.
"We are so proud of all of our young people and are constantly inspired by the numbers engaging well in school, attaining good results and progressing to further education, training and employment. It is an absolute pleasure to celebrate your successes and we wish every one of you the very best for your future."