Biomedical Science Day
11th June 2020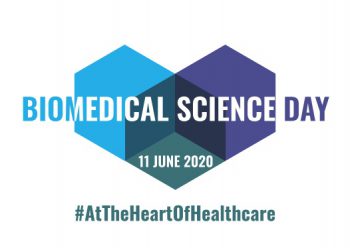 Today (Thursday 11 June) is Biomedical Science Day – when Biomedical Scientists, Clinical Scientists, Advanced Practitioners and Medical Laboratory Assistants across the UK raise public awareness of their vital role at the heart of healthcare.
In the last few years we have invited staff from all over Southern Trust to have a laboratory tour to see what goes on behind closed doors and have had a display along the Broadway corridor in Craigavon Area Hospital to let the public know what happens to their sample once it has been taken.
This year things are a bit different, we can't do tours or meet with the public but we are still here. The laboratories in Craigavon and Daisy Hill are open and are playing an essential role in diagnosis and treatment.
Our microbiology department are testing in CAH for COV ID-19

Pathology samples include blood, tissue and other body fluids. Nationally over 150 million pathology samples are processed per annum. They arrive at the laboratory reception throughout the day and night from hospital wards, outpatient clinics and GP surgeries.
Scientists have a degree in Biomedical Science and training in a laboratory before being examined to become registered with our professional body. They must then undergo further training in a specific discipline such as haematology and blood transfusion, biochemistry, microbiology or cell pathology and complete a specialist portfolio or masters before undergoing verification and becoming a specialist biomedical scientist. All Biomedical Scientists must be registered with the HCPC and participate in CPD in order to practice as Biomedical Scientist is a protected title.
The laboratory uses both manual and automated techniques to obtain results. In the UK at least 70% of diagnoses are made with the help of pathology samples. To ensure the accuracy and precision of the results produced the instrumentation used in analysis must be maintained and calibrated, the reagents stored in the correct manner, the staff properly qualified and trained and all methods validated and strictly adhered to. The laboratory is regularly inspected and the tests performed in the SHSCT are UKAS accredited to ISO15189 standards.