Catering and domestic staff sport bright new uniforms
1st November 2021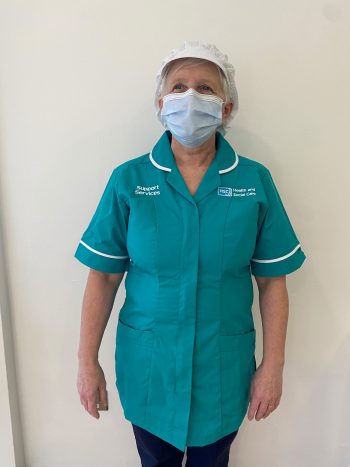 All catering and domestic staff within the Southern Health and Social Care Trust will be wearing new-look, Trust branded uniforms from today (Monday 1 November).
The staff, who are valued members of our Support Services team and work across all Trust sites, can now be identified with their new jade coloured tunics, blouses and polo shirts.
Anita Carroll, Assist Director with Acute Services, said:
"Our domestic and catering staff make such a valuable contribution to how we care for patients and the experience they receive.
"The new uniform should help patients, visitors and/or Trust colleagues identify staff and their role more easily."