Celebrating Excellence in Specialist Child Health and Disability Services
8th June 2023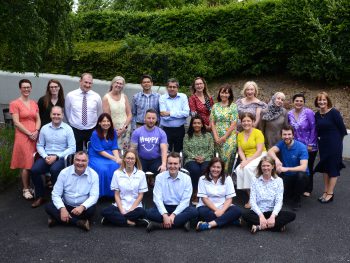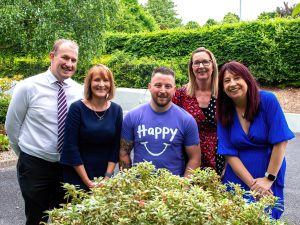 Around 150 staff from across children and young people's services in the Southern Trust have attended a conference to share best practice and celebrate excellence.
A range of professionals, from medicine, nursing, social work, allied health professionals and administration participated in the one day event focussing on improving quality and safety.
Key note speaker was Paddy Cordell, from The Art of Being Brilliant who specialises in positive motivation, training and development. A group of young people who use autism services entertained guests with their musical talents through the band 'Sound of the Oaks.'
Posters were exhibited regarding a range of service developments and colleagues presented on various best practice examples including paediatric diabetes; psychotherapy in child and adolescent mental health services; allied health professional support in special schools.
Participants also heard about the experience of a young service user with long term conditions and discussed how to listen and respond to parental concerns.  They also had the opportunity to participate in hi-tech simulation training workshops on improving patient safety and risk assessment in child and adolescent mental health.
Attendees had the chance to experience a 'Schwartz round – A patient I will never forget.' Schwartz Rounds were introduced in the Trust last year, in response to staff suggestions to support their health, wellbeing and working lives. They offer a forum where colleagues can discuss and support each other with the emotional and social aspects of working in healthcare.
Last year the Southern Trust secured 'Q exchange' funding for three projects, all within children and young people's services.  Q Exchange is a quality improvement funding programme, where members from the UK and Ireland have the opportunity to develop and submit project ideas for up to £40,000 funding.
The three successful projects, which were the only ones in Northern Ireland to receive Q exchange funding showcased their initiatives: ProJect B+ – Reducing blood testing related distress in children; Getting Kids Hands on for their Heart – using handheld digital ECG monitors; and Competence, Confidence and Complex Children – supporting carers of children with complex needs with their integration in school.
Speaking at the event, Colm Mc Cafferty, Interim Director of Children and Young People's Services for the Southern Trust said: "Despite the relentless pressures on our services and ongoing workforce issues, I never cease to be impressed by the determination of our staff to continually improve the care they provide.
Mr McCafferty also thanked young people and their families for their engagement in various service improvement initiatives across the organisation and the Trust Quality Improvement Team for their continued support.
"The wealth of projects showcased today really shows a commitment to quality and safety, with compassion right across children and young people's services. It is really important and inspiring for us all to take time out to reflect, share and learn from each other to ensure that are always achieving the very best possible outcomes for children, young people and their families."