Cheque donation – Mandeville Unit
4th November 2021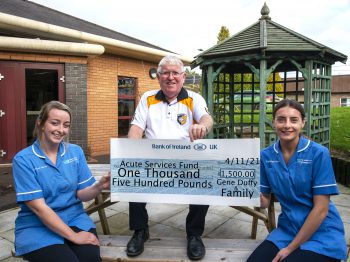 A Crossmaglen man has donated £1500 to the Southern Trust's Acute Services Fund.
Eugene Duffy, from Newry, held a Golf Classic and raised £1500 in memory of his late wife Una.
Eugene is pictured at the Mandeville Unit presenting the cheque to Faye Lowry (staff nurse) and Megan Reddick (staff nurse).