Ciara's research reaches worldwide audience
3rd February 2020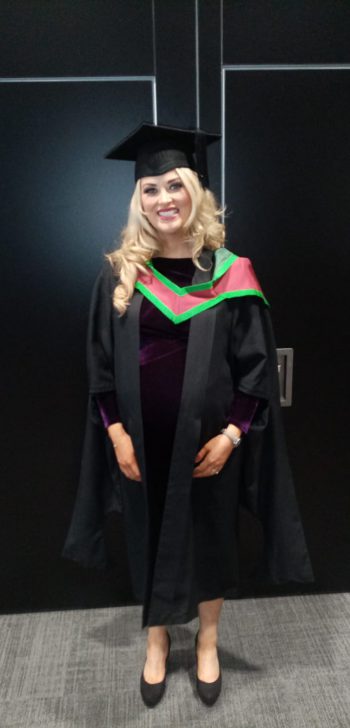 The Southern Health and Social Care Trust is delighted that one of its Occupational Therapists has had her research published in an international, multi-disciplinary team journal which will reach a worldwide audience.
Ciara McGill, Advanced Practitioner Occupational Therapist in the Community Adult Learning Disability Team, has had her research published within the British Journal of Learning Disabilities. This is the official Journal of the British Institute of Learning Disabilities (BILD).
Ciara completed her Masters in Sensory Integration Therapy through the University of Ulster and graduated in December 2019 with a First-Class Honours (1:1). As part of her research project she worked in collaboration with Dr Cathal Breen University of Ulster lecturer. Their research is entitled, 'Can sensory integration have a role in multi-element behavioural intervention? An evaluation of factors associated with the management of challenging behaviour in community adult learning disability services.'
Ciara said: "There is a significantly limited amount of research on the use of sensory integration to manage challenging behaviour for adults with a learning disability in the community as existing research is within an institutional setting and does not reflect the move to community care. As well as this most of the research focuses on children but sensory integration difficulties are life-long and do not just affect children with a learning disability. Therefore, there was an obvious need to research this area as was hoped it would better inform my Occupational Therapy practice".
John McEntee, Assistant Director of Disability Services (MHD) added: "It is brilliant to have staff that is committed to evidence-based practice which can be used to improve services and the lives of service users. The Trust can also be very proud that the BILD have published this work".
The research is now available to access via early view format before it is placed within the next journal issue. Please follow link below: