Clothing donation keeps Trust dialysis patients toasty
29th November 2022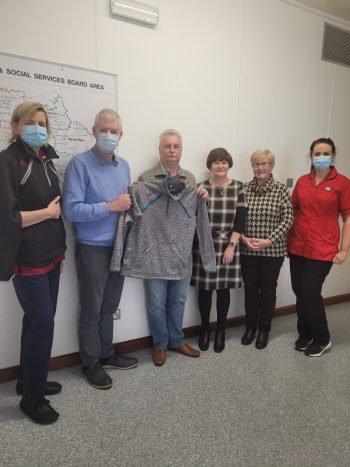 A total of 40 specialised zip up tops have been donated to the Renal Unit in Daisy Hill Hospital for haemodialysis patients.
The money to buy the clothing was raised by Sam Orr and his family, in memory of his late wife, Marlene.
The tops were designed by Patrick Cox who was on dialysis for 10 years prior to receiving a transplant earlier this year. He founded Dialize Clothing with the aim of keeping patients warm and covered while receiving dialysis treatment.
Staff of the Renal Unit in Daisy Hill Hospital receiving the specialised zip up tops for patients on haemodialysis from Sam Orr and Marlene's sisters and brother.