Daly Family Donation to Gillis Memory Centre
25th November 2021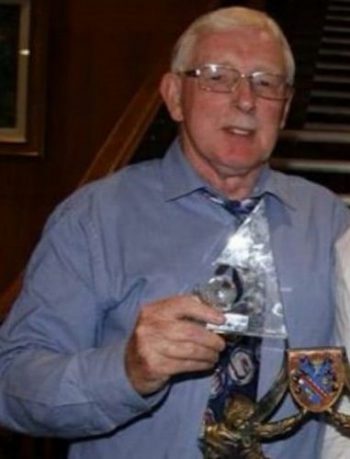 The son of Sean Dingle Daly held a fundraising event in 2019 and donated over £6,000 of resources to Gillis Memory Centre. The donations arrived just before the first lockdown and could not have been better timed.
The family donated three ipads, which proved to be a lifeline to the families of all our patients'  by providing access to facetime and skype visits when visiting had been suspended.
They also donated I-tunes vouchers, MP3 players and headphones to enable personalised playlists to be set up for individual patients to provide comfort and enjoyment. A TV/DVD combo was donated for the Parlour and became an essential asset for patients who had to remain in isolation.
Therapy Dolls can be a key form of comfort for many of our patients and the Daly family donated a variety therapy dolls. As well as a varied selection of activity cushions and fiddle muffs.
Large games including Bean Bag Toss, Hoopla, Darts, Connect Four and Tin Can Alley provided a sense of competition and enjoyment while strengthening hand eye coordination and providing some physical exercise.
A large video reminiscence board take patients through their school days, holidays, working life, domestic life, fetes and fairs and sporting fun.
A large trolley for activity resources some books, jigsaws (for various abilities), DVD's and craft resources completed the generous donation.
"While living with dementia is a difficult journey at any time, having to navigate a pandemic alongside it creates much more stress and upheaval. Gillis Memory Centre were delighted to be able to ease some of these challenges with these kind donations. Thank you very much to the Daly family and everyone who donated to their fundraising event, words cannot contain the thanks you all deserve," said Jayne Merrells, Ward Sister, Gillis Memory Centre.