Health Minister visits Southern Trust
19th February 2020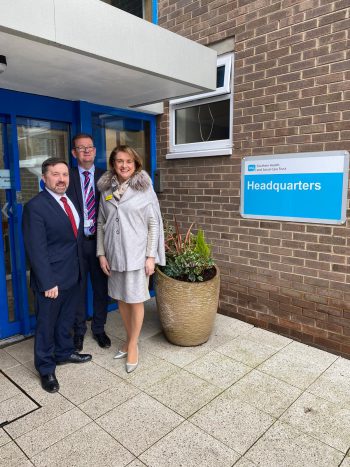 We were delighted to welcome Health Minister Robin Swann for a visit to Craigavon Area Hospital last week.
On his arrival, Mr Swann was greeted by our Chair Roberta Brownlee and Chief Executive Shane Devlin before he met with our Directors, non-Executive Directors and staff colleagues.
He then visited the Bluestone Unit, the Emergency Department and the Respiratory Ward (2 North) where he spoke with members of staff about the important work they do.