Improving GP access to specialist services
11th May 2021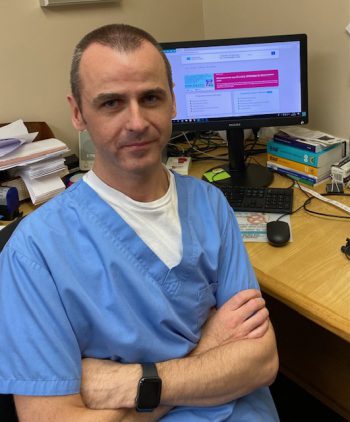 The Southern Trust has launched a new electronic directory to improve GP access to unscheduled specialist health and social care services.
The new web-based Unscheduled Care Service Directory system offers all the latest contact and referral information for a range of unscheduled care and rapid access services.
A new single telephone number is also available to give GP priority direct dialling into our local hospitals where they can connect to specialist advice services.
Launching the new website, Dr Aisling Diamond, Deputy Medical Director for the Southern Health and Social Trust explains: "Over the past year, health and social care staff have gone above and beyond, demonstrating huge flexibility and dedication to their patients in response to the pandemic.
"Whilst adapting to meet the ongoing threat of Covid-19 in our community and working closer than ever before with our primary care colleagues, we are recognising many opportunities for innovating and improving our services.
"By offering all the referral information they need from one place, we want to give GPs much easier and more direct access to a range of specialty and diagnostic services. We want to work together to avoid unnecessary referrals to our Emergency Departments where we can and ultimately, to make sure that patients get the most appropriate care, as quickly as possible."
Welcoming the new site Dr Conor Moore, a GP lead involved with the project says:
"The introduction of this easy to navigate directory, along with a single telephone number and key contacts information, is a welcome tool for the GP community in managing urgent referrals to secondary care. We see many patients with a wide range of conditions every day and this new system will help to save time in providing instant access to the urgent referral information required to ensure that the patient gets seen in the right location, by the appropriate service and at the right time."
All GPs in the Southern Health and Social Care Trust area have been emailed details for the new website and the new central telephone helpline number for referrals. The site will continually be updated and developed to include more services.