Major upgrade for Drumglass Lodge
21st April 2023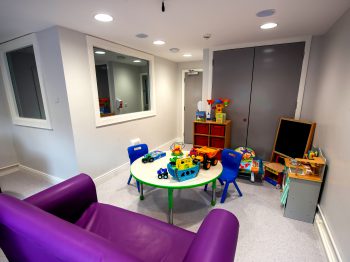 A Southern Trust facility in Dungannon has had a complete refurbishment for teams working in our Children and Young People Services.
Drumglass Lodge was formerly a children's short-term residential care home up until 2013.
The unit has been completely reconfigured to provide a base for social work staff including teams working in Family Placement, Gateway, Family Intervention, and our 14+ department.
Speaking at the official opening of the building, Leeanne Spratt Head of Service for Head of Family Support and Safeguarding explained:
"Drumglass Lodge has had a complete makeover. The work involved reconfiguring the building layout to create an open plan working environment, adding family friendly rooms to support children and families enjoy family contact, rooms to support partnership engagement with children and families and new office space.
"The refurbishment also included paint and flooring throughout the facility, Wi-Fi access and a new first point of contact office."
Donna Murphy, Assistant Director of Family Support and Safeguarding added:
"This development of Drumglass Lodge is an investment in our social work services and now provides a hub for the Dungannon and Armagh area, centralising our teams to support the collaboration of services to best support children and their families.
"This new base provides a welcoming space for both staff and service users and a big thank you to our estates and planning colleagues for their work in the redevelopment of this building."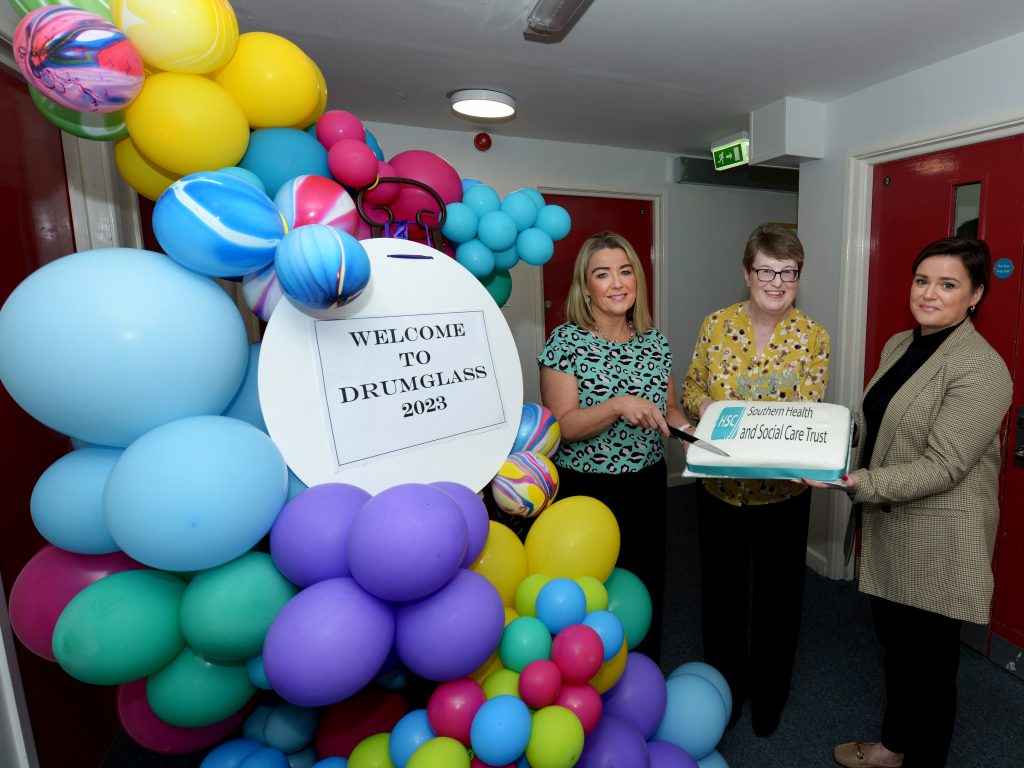 Donna Murphy, Assistant Director of Family Support and Safeguarding cuts the cake at the official opening of Drumglass Lodge with Interim Assistant Directors of Corporate Parenting Stella Kelly and Mary Logan.