Masterclass for International Nurses
16th March 2023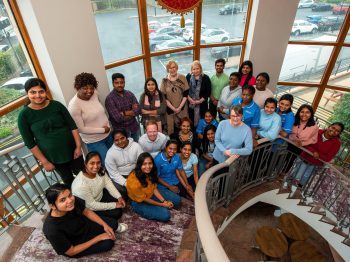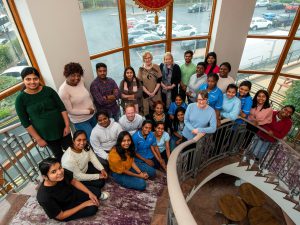 The Southern Health and Social Care Trust has teamed up with the Nursing Midwifery Council (NMC) to host a masterclass for international nurse colleagues.
Over the past number of months, 132 new international nurses have joined the Southern Trust team in permanent posts across Craigavon, Daisy Hill, Lurgan and South Tyrone hospitals.
All new international nurses complete a 12 week induction programme, specifically organised by the Trust's International Nurse Recruitment Team, to welcome them into their new community and support them with their new professional journey.
The masterclass focused on the role of the NMC as the independent regulator for nurses and midwives in the UK.
Some of the nurses also shared their experiences of moving to Northern Ireland and starting work with the Trust.
Dawn Ferguson, Assistant Director Nursing and Midwifery Workforce and Education for the Southern Trust said: "Our new international nurses have been a very welcome addition to our workforce, joining our dedicated and compassionate nursing team to improve the care we offer our patients.
"We acknowledge and greatly appreciate that many of our new colleagues have made personal sacrifices to travel to Northern Ireland and join the Southern Trust nursing family.  We want to support and facilitate their professional development and make their transition into our workforce as seamless as possible. We are delighted that the NMC have visited to provide this very valuable session."
Pictured:
Some of the Southern Trust's registered nurses who completed the international nursing programme with Patrick Johnston Sheridan (International Nurse Team Lead) and Dawn Ferguson (Assistant Director of Nursing and Midwifery Workforce and Education), Pamela Craig (NMC) and Linda Kenward (NMC) who facilitated the session.