Nurses give pupils an insight into nursing by teaching how to restart a heart
25th October 2019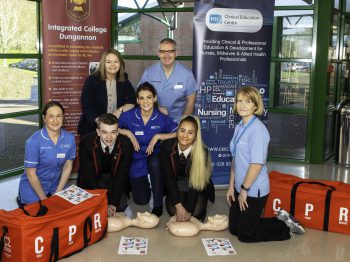 To celebrate 'Restart a Heart' Day on 16 October nursing staff took time out to teach pupils at Dungannon Integrated College vital life-saving classes.
The emergency life-saving procedure cardiopulmonary resuscitation (CPR) was coordinated by the school health team and delivered by a team of nurses from across the Trust and is supported by the British Heart Foundation NI.Restart a Heart Day is an annual European initiative to raise awareness of the importance of bystander CPR to increase the chance of survival when someone has a cardiac arrest.
A cardiac arrest is caused by an electrical problem in the heart, which stops it from pumping blood around the body and to the brain. Someone who is having a cardiac arrest will suddenly lose consciousness and will stop breathing or breathe abnormally. Unless immediately treated by CPR, every minute that passes decreases their chances of survival by around 10%.
Helen Cullen, Southern Trust Resuscitation Officer said:  "We were delighted to share this vital life-saving training with 27 pupils who learned how to restart hearts on demonstration dummies and how to use a defibrillator under the guidance of nursing staff.  We have been met with great enthusiasm from the pupils who have grasped the basics of CPR and putting patients in the recovery position. This is a skill for life and a skill for saving life. You never know when you might need emergency life-support, and you can save a life at any age."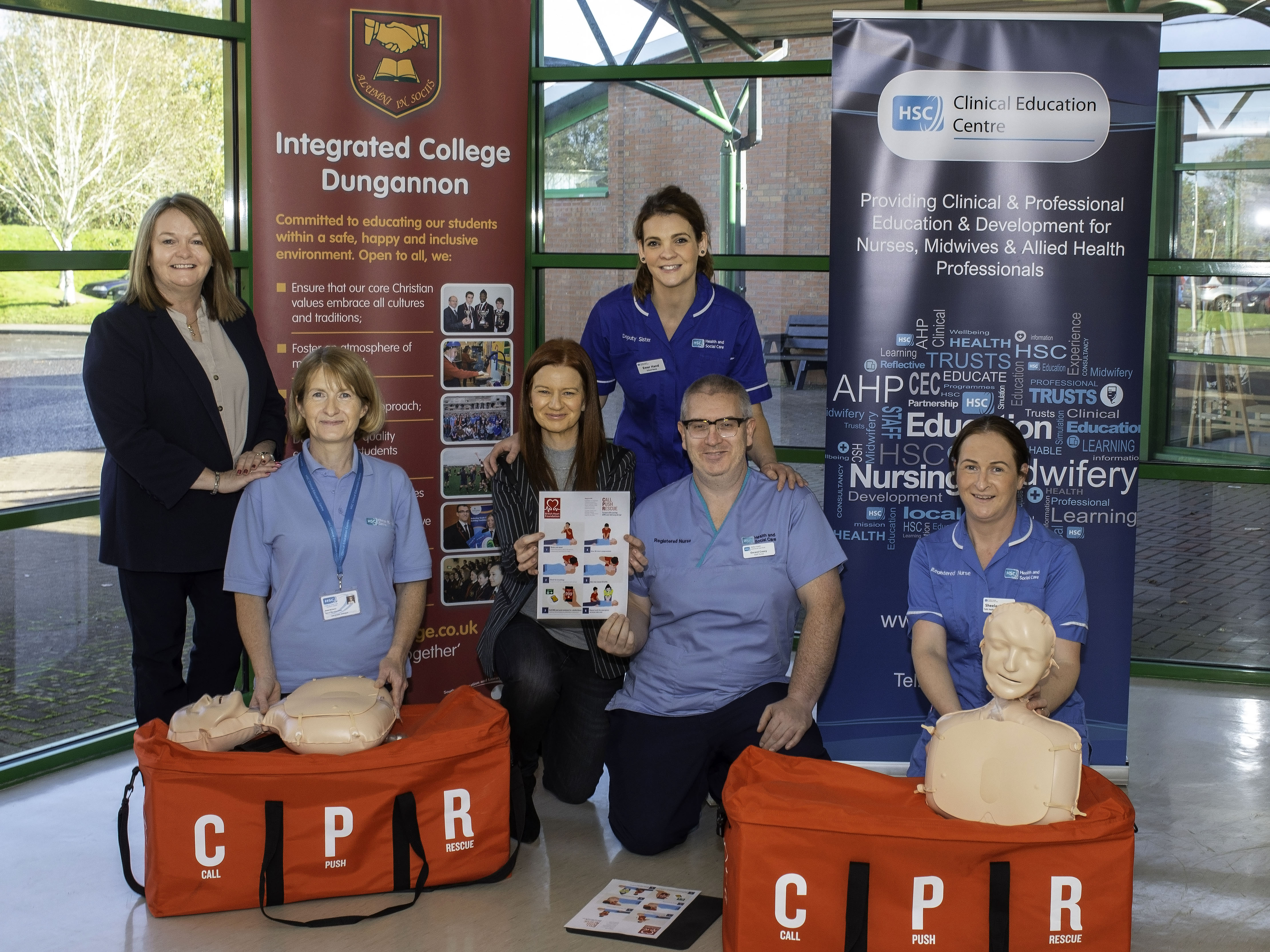 Margaret Bunting Lead Nurse for School Nursing said: "The project was also designed to give pupils a valuable insight into nursing, with a particular focus on encouraging more boys to consider nursing as a potential career choice.
"We want to get young people, including boys, to think about a career in nursing from an early age.  It is important to highlight the huge positive impact nursing can have for patients and the many roles available within the profession.  Nursing opens up so many doors into healthcare.
"Nurses have a vital role to play in tackling the many issues we face in today's society and in promoting health and wellbeing for local people."