Nurses 'master' their midwifery skills
11th September 2023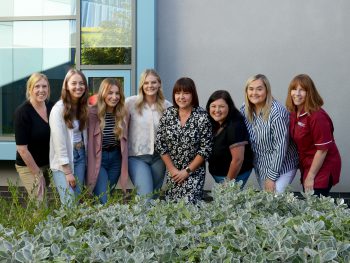 Seven midwives have taken up posts with the Southern Health and Social Care Trust after completing a two year innovative Midwifery programme.
They are among the first recruits to graduate from a new Masters in Midwifery course at Queen's University Belfast, which was designed to enable registered nurses to become fully qualified midwives in two years.
Dr Jen McKenna, Consultant Midwife for the Southern Trust, is delighted to see them take up their post as midwives. The midwives are familiar to Jen, who previously taught them in her former post as Midwifery Lecturer at QUB:
"We're delighted to have the first cohort of Midwives completing their Midwifery MSc join us as part of the Trust Maternity Care team. It's fantastic to be able to celebrate their achievement and we welcome them to the Trust."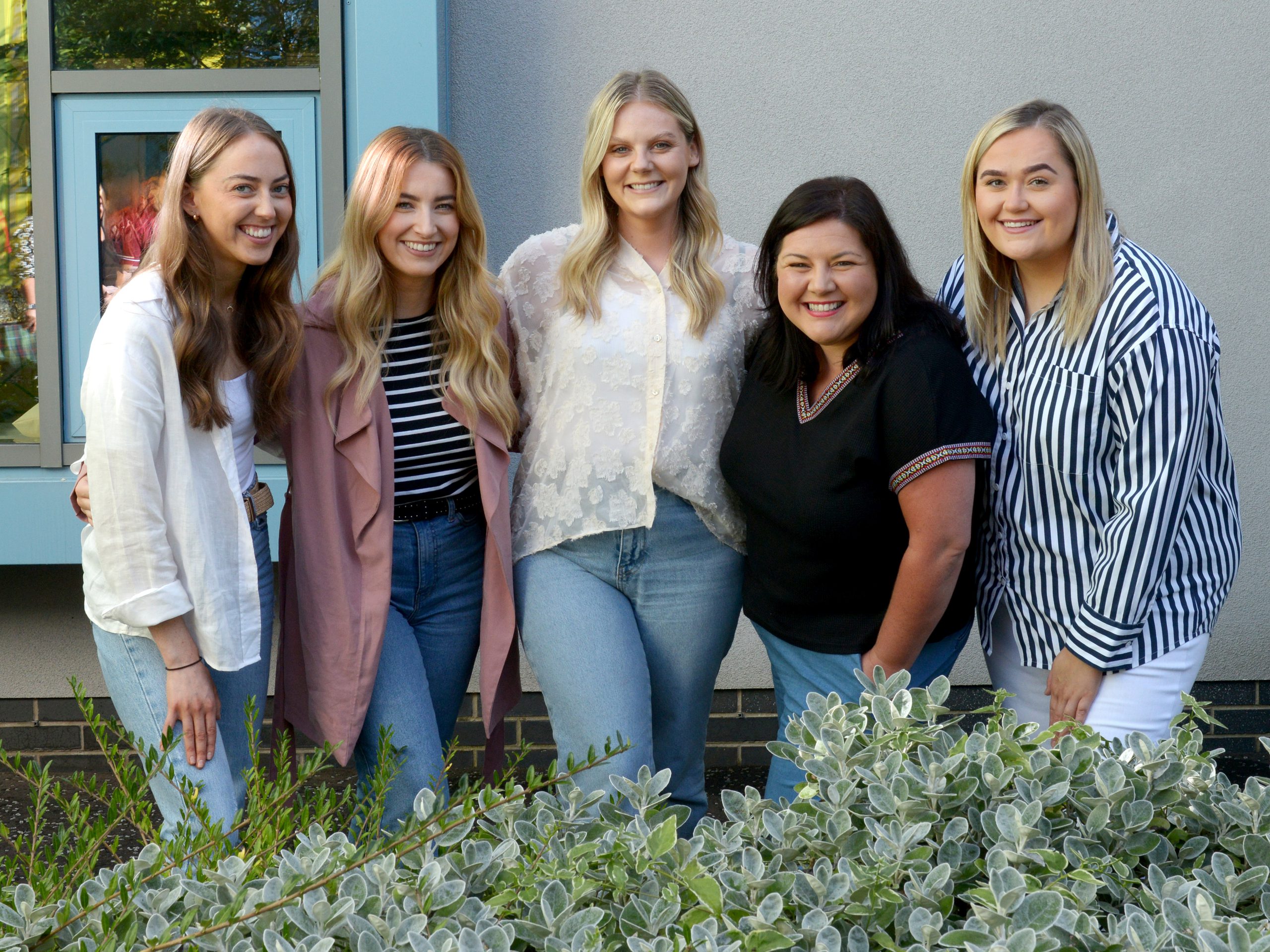 Lauren Corrigan, Laura Mason, Jayde McGarvey, Rebecca Currie, Rachel Lappin, Lauren Jardine and Rachel Henning are all looking forward to getting started.
Jayde from Cookstown, said that she has "always had a pull towards midwifery".
"Being able to advocate for women and being a part of a new family beginning is an absolute honour
Lauren who is from Dungannon, said that "it's such a privilege to look after women and their families at this special time in their lives".
And Rachel Lappin from Dollingstown added:
"Midwifery is not just a profession, but a calling to serve and uplift women during their most vulnerable and powerful moments."
Paula Boyle, Interim Head of Midwifery, said it is always great to hear of newly-qualified midwives setting out as registered professionals.
"Midwifery is one of the most rewarding careers you can have. Our midwives play a hugely vital role in caring for the thousands of women, babies and families each year, ensuring families have access to the personalised care and support they need.
"We are proud to welcome these midwives to our team where we will continue to deliver high quality care, enhance job satisfaction and increase the retention of midwives within the Trust."
All of the midwives are now supporting families in Maternity services across the Trust's hospital and community midwifery services.