Popular hospital chaplain steps down after 16 years
4th October 2021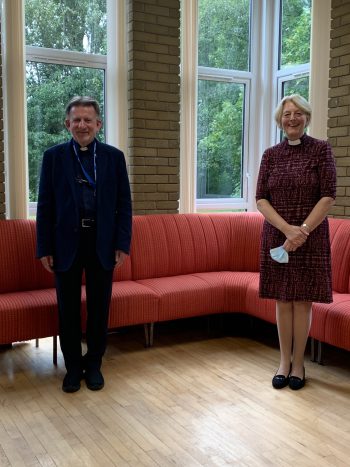 A long-serving hospital chaplain who has offered support and guidance to hundreds of people over a 16 year period is retiring from her role.
Rev Myrtle Morrison has been part of the Chaplaincy Service, which provides spiritual and pastoral support for all patients, family and staff within the Southern Trust Hospitals, since 2005.
Rev Morrison's regular day-to-day tasks included attending when someone has died and offering support to those who have been given bad news in addition to his administrative tasks in overseeing the chaplaincy.
Anita Carroll, Assistant Director for Support Services, said that Myrtle has seen a lot of change in her time at our Trust.
"Rev Morrison has played a vital role throughout the Trust. To patients and their families she represented care and compassion and to staff she was wise, supportive and everyone's friend, carer, adviser and comforter.
"We thank her for her dedicated and compassionate support to patients, families and staff and we wish her well."
Trust and chaplaincy colleagues met for a socially distanced farewell for Rev Morrison on 30th September.