Pro-Vac Movement aims to go viral
5th March 2020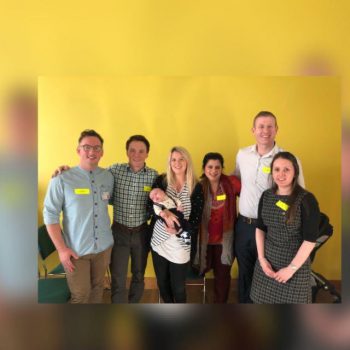 A group of six Southern Trust doctors and medics are embarking on a unique project to promote positive conversations around vaccine safety.
'The Pro-Vac Movement' will focus on discussions around childhood immunisations with further plans to include high risk groups and seasonal immunisations.
Shilpa Shah and her colleagues Vincent McLarnon APNP, Colm Darby ANNP, Aimee Henry (ST1), Martin Hanna (ST5) and Rachel Hearst (GP ST3) are keen to engage with children, families and healthcare professionals about vaccine safety.
Shilpa said: "We have listened to the concerns that parents have raised with regards to immunisations and have created six different scenarios to help staff understand these concerns and provide accurate information for the children or their parents to make informed decisions."
The project received funding from RQIA and various strategies will now be developed as the Pro-Vac movement spreads across the region with the aim for it to go viral.
For more information or to get involved in these conversations email: provacmovement@gmail.com