Showcasing health and social care careers for young people in Newry and Mourne
21st October 2019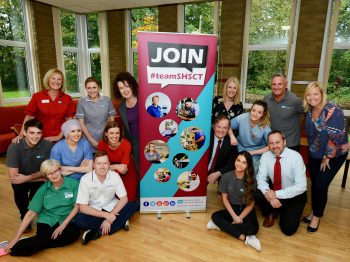 The Southern Trust and Newry Mourne and Down District Council have teamed up to host the biggest ever health and social care careers event in the area.
The event will take place on Wednesday 6th November in Newry Leisure Centre and is open to year 10 students upwards.Up to 1,000 young people from local post primary schools and Southern Regional College are expected to attend to see the wide range of career opportunities available across the Trust.
Staff including nursing, medicine, pharmacy, social care and allied health professionals will be there showcasing their roles along with support services like administration, catering, finance, laboratories, estates and many more.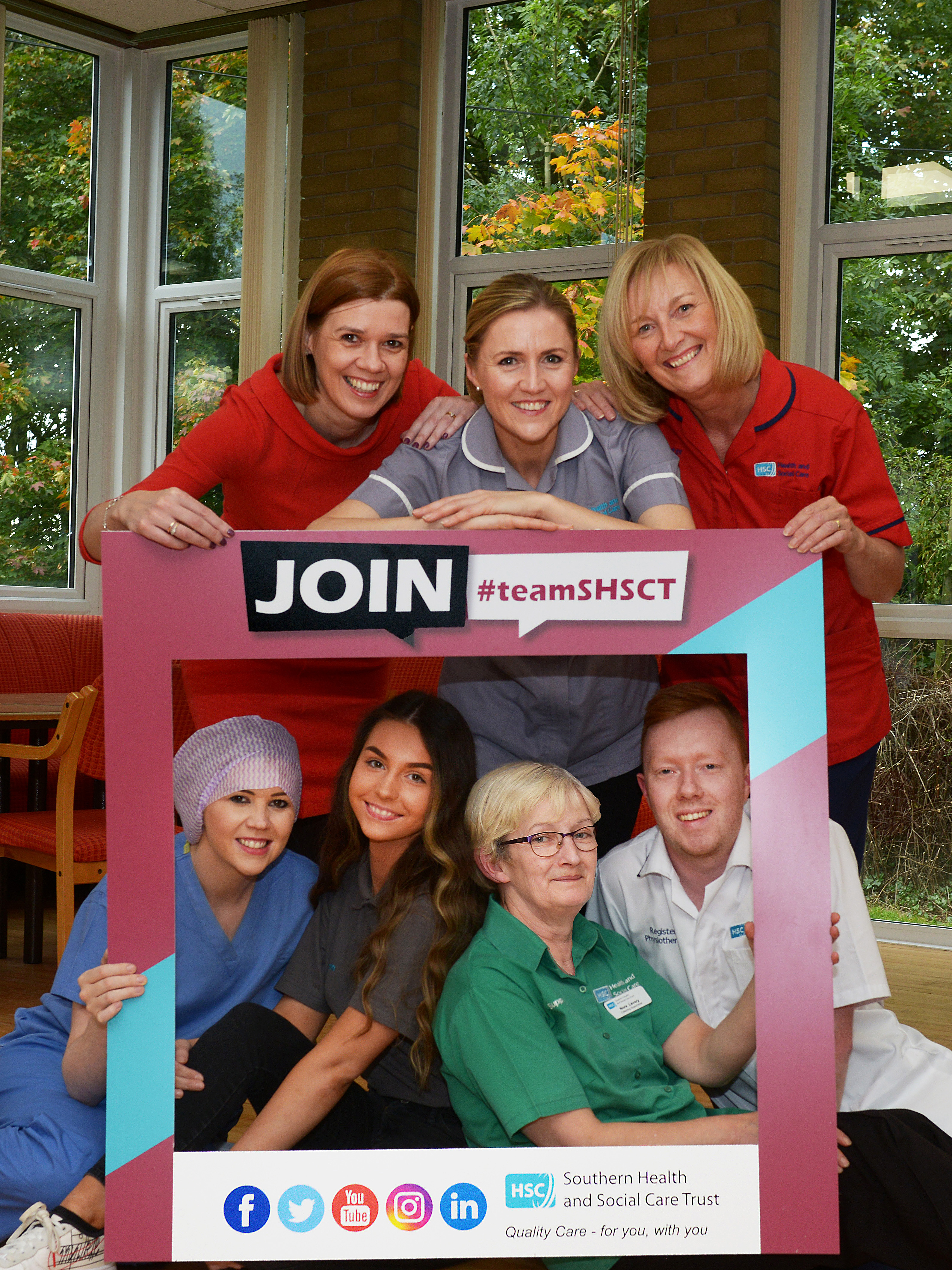 The day promises to be fun filled with a range of interactive demonstrations, a QRadio broadcast, freebies and prizes donated by Newry Chamber of Commerce and Trade.
Speaking ahead of the event, Vivienne Toal, Director of Human Resources and Organisational Development for the Southern Health and Social Care Trust said:
"Increased demand right across all of our services is creating great challenges on our workforce and it is so important that we plan ahead to meet the needs of our growing population into the future.
"Through the Daisy Hill Pathfinder Project, we have great support from local community representatives, the Chamber of Commerce and the Council to help develop our workforce in this area.
"We have such a diverse range of job opportunities throughout the Trust – from caring roles in hospital and community services to a wide variety of other professional and support positions."
Speaking about the Careers Fair, Chair of Newry, Mourne and Down District Council, Councillor Charlie Casey commented: "The upcoming Careers Fair organised in collaboration with Newry, Mourne and Down District Council and the Southern Trust will showcase all the clinical and non-clinical jobs opportunities available to students and jobseekers across the District. This event will demonstrate that the Trust is seeking to recruit and that there are opportunities for people seeking work.  Kickstarting Newry Mourne and Down District Council's Enterprise Week 2019, the Careers Fair can assist individuals to progress towards work and better employment prospects in the Council area."
The morning session has been reserved for schools and Southern Regional College to attend and we would welcome all teenagers, parents and careers teachers to drop in between 1 – 5pm to learn more about what we have to offer as they think about future career options.
To find out more Email: ross.mccaughey@southerntrust.hscni.net