SKETCH (Sharing Known Experiences to Change Health & Social Care)
26th April 2022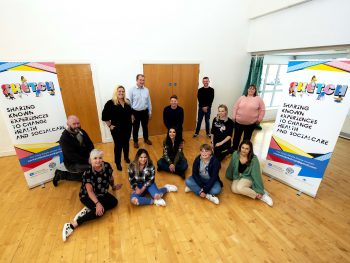 Children, young people, foster carers and social workers joined SKETCH (Sharing Known Experiences to Change Health & Social Care) on 21 April 2022 at an engagement event.  SKETCH are a service user group who are working with the Trust to ensure that the needs and voices of care-experienced children are heard. SKETCH were awarded funding following winning the Social Work Strategy Dragon's Den Event in January 2022.
SKETCH shared the message that it is crucial that we understand what really matters to children and young people across the various stages of their lives; before care, in care and after care. The key stakeholder event included workshops that gathered feedback on proposals on the development of resources that will support care experienced children and young people.
The Trust want to thank all those who attended and the children and young people who were involved in the production of SKETCH. A special thanks to the SKETCH members who were brave enough to share their experiences and showed how they want others to learn from their experience and improve experiences for those who will live in care in the future.