Southern Trust success in RCN Awards
27th June 2023
Following our success at the recent RCN Northern Ireland Nursing Awards our Deputy Chief Executive and Director of Nursing, Midwifery, AHP's and Functional Support Services Heather Trouton said:
"It is with immense pride that we celebrate our remarkable achievements at the recent RCN Awards.
"It reflects the dedication, passion and expertise by our exceptional nursing workforce in the Southern Trust and their commitment and determination to enhance the wellbeing and lives of those entrusted in their care."
"I congratulate all our winners and runners up, this recognition highlights the high standards of our nursing staff and is thoroughly well deserved."
Read more from the RCN on our winners and runners up below.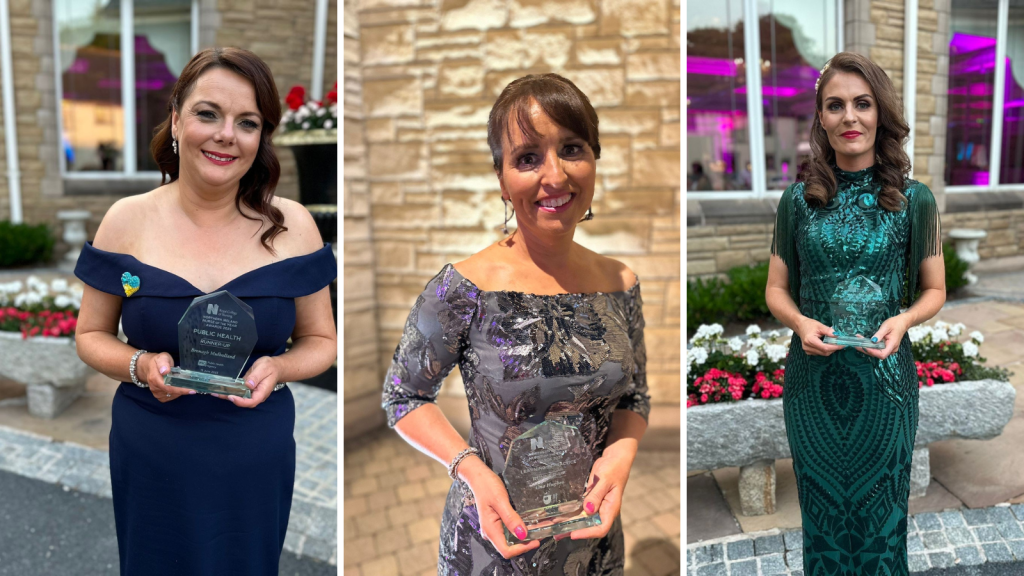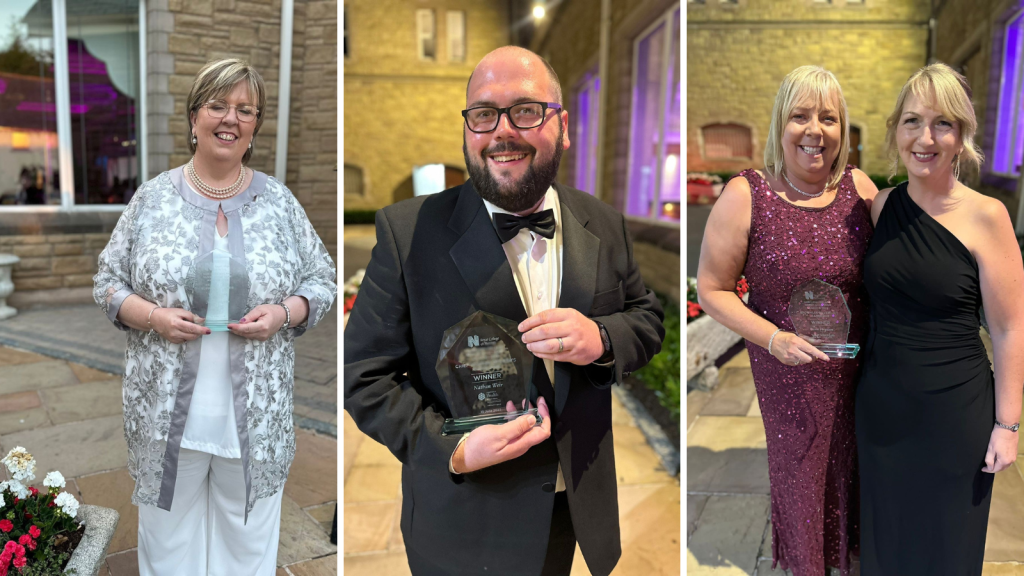 Dawn Ferguson, from Banbridge, our Assistant Director in Nursing Workforce Development and Training , won the Brownlee-Silverdale Leadership Award.
As a strong advocate for the nursing profession, Dawn has created and led numerous workforce and education initiatives. Drawing on feedback, focus groups, and data analysis, Dawn influenced a review of the Southern Trust's preceptorship programme, resulting in better support for newly-registered nurses. Her strategic leadership and collaborative working with the Southern Regional College and Open University has led to the development of a nursing programme allowing students to work in nursing support roles in the trust, as well as providing an alternative pathway to access nursing. Dawn's nominator says she "is a strong leader and sets impeccable standards. Her commitment to her profession has directly and positively influenced nurse development and individual and team growth. She challenges perceptions to raise professional standards and promote patient care."
Nathan Weir, from Bleary, a staff nurse in the Bronte Ward in the Bluestone Unit, Craigavon Area Hospital won the Chief Nursing Officer Rising Star Award, sponsored by the Department of Health.
Nathan joined the Southern Trust in 2017 as a peer support worker and began the Open University nursing programme a year later. Based in the Bluestone unit at Craigavon Area Hospital, Nathan is using his own experience as a peer support worker and leading a relaunch of the peer support in-reach team. By providing face-to-face emotional support and encouragement through a peer support hub, Nathan is promoting the message that there is hope for recovery. His nominator explains that Nathan is "passionate about how lived experience offers a unique perspective that other professionals may not have and is an inspiration to us all". He has developed a range of activities to strengthen the quality of patient care and enhance the service provided. Nathan is helping Bluestone to become a therapeutic community, providing peer support from the point of admission to discharge. The judging panel praised Nathan's clinical skills and his absolute determination in advocating for patients.
Julie Dudgeon, a health care assistant in Craigavon Area Hospital Emergency Department won the Health Care Support Worker Award, sponsored by LV.
Julie is a long-serving emergency department health care support worker at Craigavon Area Hospital and has been nominated for the dedication and positive impact she has on all those who work with her. Colleagues describe Julie as the heart and soul of the department and that she has extended her skill set both to develop herself and to support the whole team, acquiring a range of advanced clinical skills. Julie's nominator praises her understanding of patient privacy and dignity, as well as her unrelenting advocacy on behalf of patients and their families.
Bronagh Mulholland from Aghalee, Specialist Community Health Nurse for Ethnic Minorities , was awarded runner-up in the Public Health Award, sponsored by the Public Health Agency.
As Specialist Community Health Nurse for minority ethnic communities in the Southern Trust, Bronagh is responsible for responding to the health needs of Ukrainian refugees moving to the trust area. She has supported nearly 700 refugees, helping them to register with a GP and complete initial health screening, as well as responding to their urgent health and social care needs. Her expertise has contributed to a smoother transition into the community and significant improvements in the experiences of refugees. Bronagh has also helped to identify and support those who have experienced exploitation. Her nominator says that "She brings her knowledge and experience, alongside relevant evidence and a research base, to reduce barriers to access to health care and other services."
Una Hughes, from Loughbrickland, Children's Training Co-ordinator , was runner-up in the Learning in Practice Award sponsored by the Open University.
Una was nominated for a project which aims to ensure that the just-in-time training required for the safe care of children with nursing needs at home, in school and in community settings is engaging, easily accessible and promotes integration. This project will transform the training for carers of children who require interventions such as enteral feeding, tracheostomy care and home ventilation, and is available 24/7. It will also have a significant impact on the lives of children with complex needs and their families. The judging panel was impressed with how Una provides accessible training for all, as well as the outstanding feedback and evaluation she has received.
Laura Spiers, from Banbridge, Clinical and Social Care Governance Coordinator was runner-up in the Directors of Nursing Award sponsored by the HSC trusts.
Laura, who is Children and Young People Services Governance Co-ordinator, was commended for being a strong voice for patient safety and quality within children and young people's services, influencing strategic planning, service improvement and enhanced health outcomes. She has developed and implemented a variety of training programmes and patient safety improvements for children and young people. Her nominator says that "Laura has the ability to work collaboratively to promote a person-centred and evidence-based approach to practice, with the ability to encourage professional behaviours and challenge when safety, quality or experience is compromised." The judging panel praised Laura's passion, drive and capacity to motivate and inspire.