Statement from Chief Executive Shane Devlin
22nd May 2020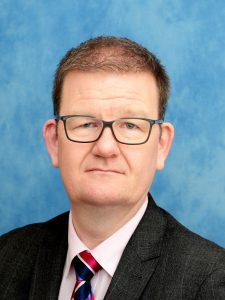 "I understand you are concerned about how the Covid-19 pandemic has impacted on health and social care services and how we can move towards a restoration of local services.
"We will be reopening access to emergency medicine in Daisy Hill Hospital, but the issue is timing.  We need to be assured that it is safe to do so.
"Covid-19 is still a significant and serious issue for health and social care. While thankfully cases are currently decreasing, it still is circulating in our community and that will be the major consideration on any decisions on the future restoration of services. We are still treating Covid-19 patients in our hospitals on a daily basis and this remains a huge operational challenge. This will not change in the foreseeable future.
"The majority of our services necessitate close contact with patients and clients.   Having to be socially distanced is impacting, and will impact, on every level of our service delivery. Patient-facing services will require staff to wear protective equipment (PPE) to carry out their duties for the foreseeable future – this represents a major delivery challenge.
"As part of a regional approach we are urgently reviewing our services to see how we can re-build safe care given the fundamental change in how society is currently affected. We are developing plans to rebuild services but Covid-19 remains a threat and this limits what we can do in our hospitals. We recognise that the Newry and Mourne community are anxious for the return of their urgent and emergency care services and we are working on how this can be safely provided, both for patients and staff. This will be a complex and challenging process.
"Engagement with the Pathfinder group is underway and we are of course keen to work with you and the local community in managing care now and in the future while Covid-19 remains a public health issue."