Time to Clear the Air!
6th October 2020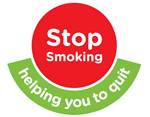 The Southern Health and Social Care Trust is reminding everyone that they operate a No Smoking Policy across all of its buildings and grounds, including doorways and car parks.
We have this policy in place to protect everyone from the harmful effects of inhaling second-hand tobacco smoke and help provide clean and safe HSC environments.
Smoking or vaping is not allowed anywhere on our hospital or community sites, including the grounds. If anyone is seen smoking on our sites staff have the right to respectfully request them to stop and extinguish their cigarette.
Stopping smoking is the single most effective way to improve your health and supports recovery from illness, shortening hospital stay.
Did you know?
·         Smokers are 14 times more likely to develop respiratory disease than a non-smoker
·         Smoking and  vaping increase the risk of viruses entering the body because of the repeated hand to mouth contact
As part of our smoke free commitment, patients and staff are offered the tools and support they need to help them stop smoking. Nicotine Replacement Therapy is available for inpatients to help them quit smoking and comply with the policy.
Dr Menown, Cardiologist in the Southern Trust said: "We are calling on all smokers to take this opportunity to quit smoking to protect themselves and their loved ones at this crucial time. Stopping smoking will bring immediate benefits to your health, including if you have an existing smoking-related disease like heart disease. This is particularly important for both you and for our NHS at a time of intense pressure on the health service."
Preoperative Assessment Manager, Sister Rachel Donnelly and Consultant Anaesthetist, Dr Aidan Cullen said: "We encourage people due to come into hospital to consider quitting before their admission. If you're a patient, you have a lower risk of serious complications after operations if you don't smoke. Quitting smoking helps people recover quicker from periods of illness or injury and have a lower risk of re-admission. People who don't smoke also have a lower risk of wound infections and have a better chance of a shorter stay in hospital."
Respiratory consultant Dr Conor Hagan, said: "People with existing respiratory conditions like COPD, are more susceptible to infections like coronavirus. It is more important than ever that people living with COPD who still smoke access support to quit."
Smokers are four times more likely to quit successfully with the help of expert support. The SHSCT Stop Smoking encourages people to contact them now for support to take the next step towards quitting.
If you are thinking about giving up smoking please contact our SHSCT Stop Smoking Services Tel: 028 37564400 Email: Stop.smoking@southerntrust.hscni.net
Stop Smoking Support
Please fill in and submit this form.