Virtual group participation helping to improve services for people with common mental health problems
20th April 2023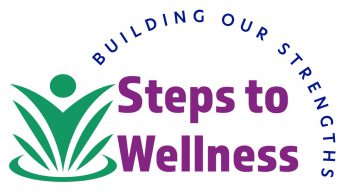 Service users in the Southern Health and Social Care Trust have embraced virtual group sessions to access timely treatment for common mental health problems.
The Steps to Wellness initiative was introduced in the Trust a year ago as a new virtual way of working to provide greater levels of education and treatment for those referred to primary mental health care.
Over the past 12 months, the service has made contact with around 1,500 people, with over 600 people completing treatment and/or signposted to other services in the community and voluntary sector.
The Trust's collaboration with East London Foundation Trust (ELFT), GP's, individuals with lived experience and how well it has been received by service users has led to the success of this new initiative with improved service user outcomes.
Barbara Ann Richardson, Steps to Wellness coordinator, said:
"We are delighted at how the Steps to Wellness programme has developed over the past 12 months and how it has immensely re-conceptualized the delivery of mental health interventions.
"We know that there is an increasing demand on our mental health services and so we looked at how we could enable service users to benefit from quicker access to evidence based and recovery focused intervention.
"Virtual group delivery had never been offered before within primary mental health care and we are delighted at how positively it has been received.
"We have on average 220 referrals per month and have facilitated 45 six to 10 week group programmes which cater for a wide range of common mental health problems including Perinatal Low Mood, Anxiety/Worry, Depression, Social anxiety, Panic, OCD and comorbidity with long term health conditions.
"The virtual group work aspect offers the opportunity for confidential, easily accessible support, contact with others in a similar situation and exploring positive ways of coping with their issues.
"Service users and staff have acknowledged the benefits of group participation and we are looking forward to developing this provision in the future.
Jan McGall, Director of Mental Health and Disability, said:
"When we are struggling with our mental health, being able to access timely support from mental health services can help us promote recovery and give us the tools to stay well in the future.
"There has been increasing demand on our mental health services since the pandemic and we have had a high number of people needing support.
"Steps to Wellness offers the opportunity for evidence based talking therapy interventions, in a supportive group environment, early in the recovery journey. The virtual delivery method has also increased access to services and challenged long-held myths about how mental health care should be delivered. This much needed and well-received service will ensure those with common mental health problems get access to the best and suitable care when they need it. The Trust is committed to continue to grow the Steps to Wellness service."
Steps to Wellness accepts referrals from GP only. Your GP can offer advice on how Steps to Wellness may help you and they can refer to us on your behalf.