Celebration event for young people in care
20th March 2023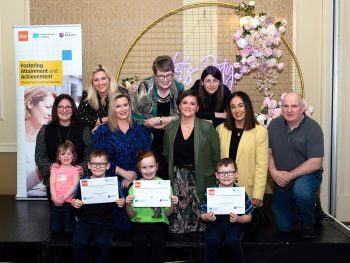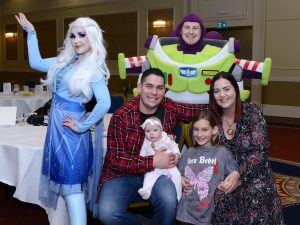 An awards event has taken place to celebrate the successes of young people in care.
The Southern Health and Social Care Trust in partnership with The Fostering Network hosted the event in Armagh City Hotel on March 16.
Over one hundred young people in foster and residential care were nominated by their social workers and received awards for a wide range of achievements.
Opening the awards ceremony, Stella Kelly, Interim Assistant Director of Corporate Parenting said:
This celebration event is one of the most important in the Trust's calendar and continues to grow every year."
"We know the many challenges that young people in care face, so it is important to celebrate when they overcome these challenges and achieve success.
"The young people here today have taken their future into their own hands, they've excelled in areas of their individual interests and have gained knowledge and skills that will help them in the future."
Mrs Kathleen Toner, Director of Fostering Network, commented:
"We are increasingly aware of the importance of the Fostering Achievement programme in supporting the aspirations of children and young people in foster care. Working with foster carers and kinship foster carers as primary educators is key to our success as are the close partnerships with education and health which enable us to provide individual support to more than 1300 children and young people each year.
"We are particularly delighted to be delivering our Achievement Awards in partnership with the Southern Health and Social Care Trust; this is prioritising the importance of education outcomes for looked after children.
If you are interested in finding out more about services to looked after children or any assistance you could provide please contact The family Placement Service on 028 3833 7181.